Arnold Schwarzenegger's Terminator Genisys is a Box Office hit in China.
When Arnold Schwarzenegger's Terminator sequel first hit theaters earlier this year it was a major disappointment in the Box Office.
However, it was a major success in China. Terminator: Genisys made $155 million in China which is good news for Paramount. It was the fourth biggest movie to premiere in China, behind Fast 7, Avengers: Age of Ultron, and Transformers 4.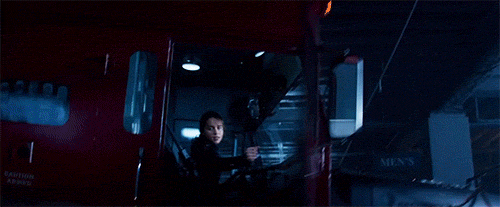 But, it begs the question, why did Chinese audiences like Terminator and American audiences hated it? Well, Todd Cunningham from TheWrap has an idea – China likes metal things that go bang.
The impressive $27.4 million opening in China by Arnold Schwarzenegger's "Terminator: Genisys" on Sunday reminded me of an off-the-record comment by an executive at a film company heavily invested in China a few years ago.

"Chinese moviegoers love big metal things that clank," he said, "especially if they go fast." I didn't give it much thought because, unless we're talking about the French and Jerry Lewis, broad generalizations about the tastes of an entire populace are rarely valid.
Maybe he's right, think about it Fast 7, Avengers: Age of Ultron, and Transformers 4 all feature a ton of metal, steel, and explosions.