The Rock's "Jumanji 3" is Now Hiring Talented Atlanta Actors
NEW YORK - April 8, 2017: Dwayne "The Rock" Johnson attends the premiere of "The Fate Of The Furious" at Radio City Music Hall on April 8, 2017, in New York. (JStone / Shutterstock.com)
"Jumanji 3" is now casting actors in Atlanta, Georgia.
"Jumanji 3" is now casting featured roles in Atlanta, Georgia. Tammy Smith Casting is now casting actors with talented acting abilities to play a featured farmer role and have the ability to react emotionally. Producers are looking for men, all ethnicities, ages 35 to 75, slender to average build and have not worked on the project yet. Filming will shoot on Saturday, March 30th with a fitting scheduled for this week. The pay rate is $150 for 8 hrs with OT after that.
About "Jumanji 3":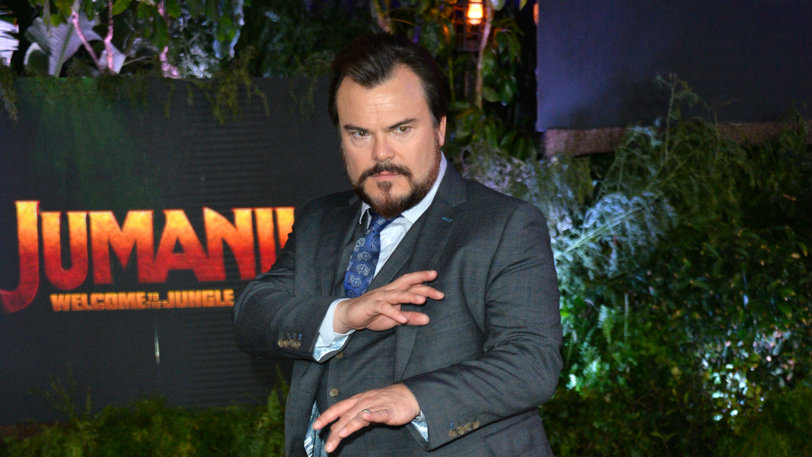 According 
to
 reports, "Jumanji 2" is now filming under the production title of "J19″. Details for the new "Jumanji: Welcome to the Jungle" sequel has not been released. Danny DeVito and Danny Glover, have also landed roles in the movie based on 1981 by Chris Van Allsburg. The upcoming movie will star Dwayne Johnson, Jack Black, Kevin Hart, Karen Gillan, Nick Jonas, and Bobby Cannavale.
How to apply:
NEW POST for "J19" - FEATURED MAN/ACTING ABILITY - Works this SAT 3/30 - Fitting this week - WORKING IN ATLANTA
---
CHARACTER MAN to play a featured FARMER, with ACTING ABILITY to REACT EMOTIONALLY
- MEN - ALL ETHNICITIES - ages 35 to 75 - slender / average build - NEW FACES ONLY
---
- Works this SAT 3/30 - Fitting this week Pay rate is $150 for 8 hrs with OT after that. Fitting and Filming in ATLANTA!!
---
SUBMIT TO:
[email protected]
PUT "FARMER" the SUBJECT LINE
---
PLEASE INCLUDE: CURRENT, CLEAR, PHOTOS !!! Please send good CURRENT face photos: 1 from the chest up, and 1 full length photo from the knees up. NON-SMILING PHOTOS ONLY. You must look serious, not smiley We MUST be able to see your current hair length and face!!
---
Then please List the following First and Last NAME PHONE NUMBER (s) CITY & STATE (where you will be coming from!) Email address AGE Height Weight SIZES: MEN:Jacket, collar, sleeve, waist , inseam and shoe and ATTACH your RESUME or LIST acting experience (THEATER, FILM, etc)
---
Must be willing to work in Atlanta as a local hire.
Related: How to Find Acting Auditions and Casting Calls
Please do not apply, if you are not local or if you do not fit the description.
What do you think? Discuss this story with other fans on Instagram @projectcasting