Russell Crowe Reveals He's Never Taken Acting Classes
Russell Crowe reveals his acting technique and it's pretty amazing.
Russell Crowe is one of the most popular actors in Hollywood. His acting chops in the 
Gladiator 
made me a fan for a lifetime and I take every chance I can get to see the next Russell Crowe movie.
Related: America's Most Common Drug Ingredient Could Be Ruining Your Acting Career
Crowe, who is currently in France for the Canne's film festival, was recently asked what was his acting method and Crowe expalined it's the "Russell Crowe Method." The journalist asked Russell Crowe how he prepared for his acting jobs. He wanted to know if Crowe used the Stanislaviski Method - The
method
that was originally created and used by Constantin
Stanislavski
from 1911 to 1916  and was based on the concept of emotional memory for which an actor focuses internally to portray a character's emotions onstage - but, Crowe explained that he does not.
"I use the Russell Crowe method. I've never been to drama school, man. I've never been to acting school. The only time I did any formal lessons, I chose to study classical texts for about three weeks. But I've been acting since I was six years old. Over time, you get more and more efficient about getting to the center of the character you're preparing. I don't even know what the Stanislavski method may be. I have no f—king idea. Seriously, if you want to be an actor, work it out yourself."
Related: Robert Downey Jr. Reveals the Two Scenes He Hates Acting In 
It's important to point out that Russell Crowe won an Academy Award for best actor for the 2000 movie 
Gladiator. 
So, I guess you don't really need acting classes to become famous nor win an Academy Award.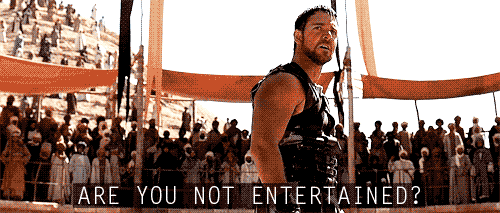 What do you think? Discuss this story with fellow
Project Casting
 fans on 
Facebook
. On Twitter, follow us at @projectcasting.