5 Tips for Using Social Media to Advance Your Singing Career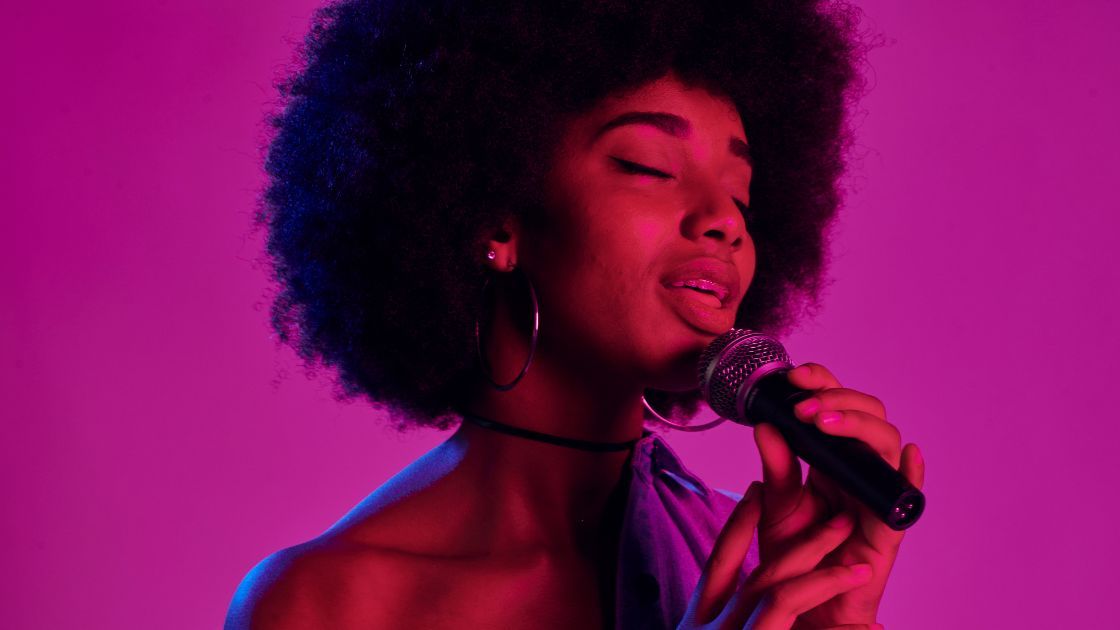 Social media has become an integral part of the entertainment and music industry, allowing artists to promote their singing careers and expand their fan base. With more and more people tuning into social media for creative inspiration, actors, influencers, models, and filmmakers need to leverage this powerful tool to advance their singing careers. If you're just getting started on your journey down the path of a successful singer or songwriter, you can take steps to ensure your social media accounts are helping rather than hindering! In this post, we will discuss how enterprising singers can use various platforms such as Instagram, Twitter, or YouTube Music to build visibility and promote their content - so stay tuned as we explain exactly how they use these channels to elevate their musical ambitions!
Create an engaging profile on the top social media platforms.
Leveraging the power of social media networks to advance your singing career can be an extremely effective way to reach a much larger audience. First and foremost, creating an engaging profile that accurately reflects the type of artist you are is essential. This means crafting high-quality content, featuring compelling visuals, and adding necessary contact information – all while using a professional tone of voice. It is also important to remember that certain platforms excel better at achieving specific goals than others. For example, Twitter is excellent for networking and engaging audiences in conversations, while Instagram allows artists to share stories through visually compelling content. To make the most of these platforms and ensure success while pursuing a singing career, it's essential to identify each platform's strengths and cultivate an online presence accordingly. Furthermore, consistently staying active and creative on your profiles will expand your network far more quickly than ever!
Post regular updates to keep your fans engaged.
Posting regular updates to social media is a great way to stay connected with your fans and keep them engaged with your career. It's essential to think through the content you post not to overwhelm or bore your followers. Try mixing it up by providing thoughtful commentary about music industry news, sharing clips of your songwriting process or practice sessions, or giving followers a personal look into aspects of your life that inspired your singing career. Developing the connection between yourself and those following you can build loyalty among fans and help make you stand out from other singers. Capitalizing on this bond can spark an even deeper investment in your music and success!
Use hashtags and keywords when promoting yourself.
Using hashtags and keywords can make all the difference when promoting yourself as a singer through social media. Keeping track of popular search terms and relevant conversations around them enables you to reach the right audience with your posts. You should also research different hashtags for topics related to your work, such as music genres, promotion events, or even fan competitions. Tracking these tags and trends will make it easier for people discovering your singing career to find you. Optimizing your content with up-to-date keywords and strategic hashtags makes you more likely to be heard in a crowded social media sphere—so take some time to get creative with words and advance your singing career!
Interact with other artists and influencers in the music industry.
For singers looking to advance their careers, one of the essential methods is interacting with other artists and influencers in the music industry. Taking part in conversations via social media can help build your network and expand your reach, as well as give you an insight into what is currently popular. Building relationships through social media can also encourage collaboration opportunities with other artists, which could lead to exciting new releases. Reaching out to influential industry figures and tastemakers is another excellent approach to getting your music heard and noticed. Showing a genuine interest in their work and exciting content or activities related to singing can help make connections and gain support. To achieve the most exposure possible, it's essential to keep active on social media platforms such as Instagram, Twitter, and Youtube.
Monitor analytics to understand what content works best for you.
Monitoring your social media accounts is essential to advance your singing career. By studying the metrics associated with your content, you can learn which posts and messages resonate with viewers, which drives the most engagement, and where opportunities lie. Monitoring your social media accounts is essential to advance your singing career. Understanding these analytics and making educated decisions will help take your singing career to the next level.
Remember to show your personality - make sure you're showcasing who you are as an artist!
Using social media to craft a successful singing career can help get your name out there. Having a presence on social media allows you to reach potential fans worldwide and be discoverable by talent scouts and record labels. But more is needed to post regularly--you must remember to show your personality! This means more than simply writing about yourself or promoting your music; focus on creating an online persona true to you as an artist, from your interests and values to your unique take on music culture. Doing so will help solidify your online identity, increasing growth opportunities through relationships built over time. With an authentic voice, you'll attract the right kind of attention, which can contribute significantly to launching your career.
Ultimately, leveraging social media to advance your singing career requires effort and dedication. Whether you're just starting or have hit the music scene with a bang, these strategies can help you increase your fanbase and reach more potential fans. It is essential to take advantage of the enormous power of social media to market yourself as a singer. From creating an engaging profile to using hashtags and keywords when promoting yourself, by following the steps listed above, you will be well on your way to becoming a successful singer in no time! Remember that, in the end, it's all about showing off who you are as an artist - so make sure you find ways to show off your unique personality and talents along the way!
More Project Casting Tutorials:
How to Make the Best Video Reel?
Making the perfect showreel is essential for actors, influencers, models, and filmmakers alike. It's the first thing that a director, producer, or casting direc...
How to Maintain Connections with Film Industry Professionals
Connecting with industry professionals is essential to a successful career in the entertainment business. Whether you are an actor, influencer, model, or filmma...
Do you ever feel overwhelmed when generating fans for your career as an actor, influencer, model, or filmmaker? While managing a successful social media presenc...