Aubrey Plaza Shares Amazing Acting Tips for Aspiring Actors
Aubrey Plaza shares amazing acting tips for actors.
Aubrey Plaza is quickly becoming Hollywood's
IT
girl. After her role in
Parks and Recreation
as a sarcastic office employee, she plays a spicy, and adventurous woman in
Mike and Dave Need Wedding Dates.
But, in a recent interview with Yahoo!, Plaza explains that ever since she became famous, people are constantly making assumptions about her personality and personal life. "It's always mind-blowing to me that people assume that I am my character. Or that people even care how similar I am in real life," Plaza says, pointing out that she isn't as sarcastic or cold-hearted as many of the characters she portrays. Similar to most actors who have become recognizable stars, Plaza has not yet come to terms with being famous and is still believes that she should never turn down an acting job. Plaza argues, "I have to remind myself that I'm not in survival mode anymore." Later, she adds, "It's hard for me to keep in perspective what has happened or where I am in my career. I never feel satisfied. I never feel like I can take a break. … So I'm looking forward to just feeling that way my whole life. I just want so badly for things that I'm in to be great but you don't have control over any of it." One of the reasons why Plaza works so hard is that she hasn't yet figured out what's her "Dream Role". She explains, "If you told me, 'Aubrey, you can write whatever you want. What's your dream role?' I'm just blank. I don't know. That's not how I think. There's not one character. Like, 'I always wanted to be a sexy lawyer who's secretly an alien.'"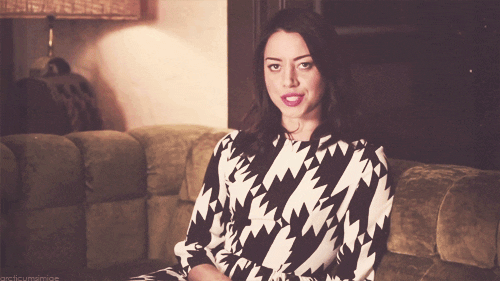 Plaza then explains that she jus tries to surround herself with talented filmmakers. However, that goal is often the most challenging part of becoming an actor. You can't really call your agent and be like 'hey, so tomorrow I want to have lunch with the Coen brothers, OK? 12 p.m. I'll meet them at Roscoe's Chicken and Waffles." Via
Yahoo!
Related:
What do you think? Share with us your thoughts in the comments below.