Marvel Studios Execs To Hear Writers' Pitches For Coveted 'X-Men' Job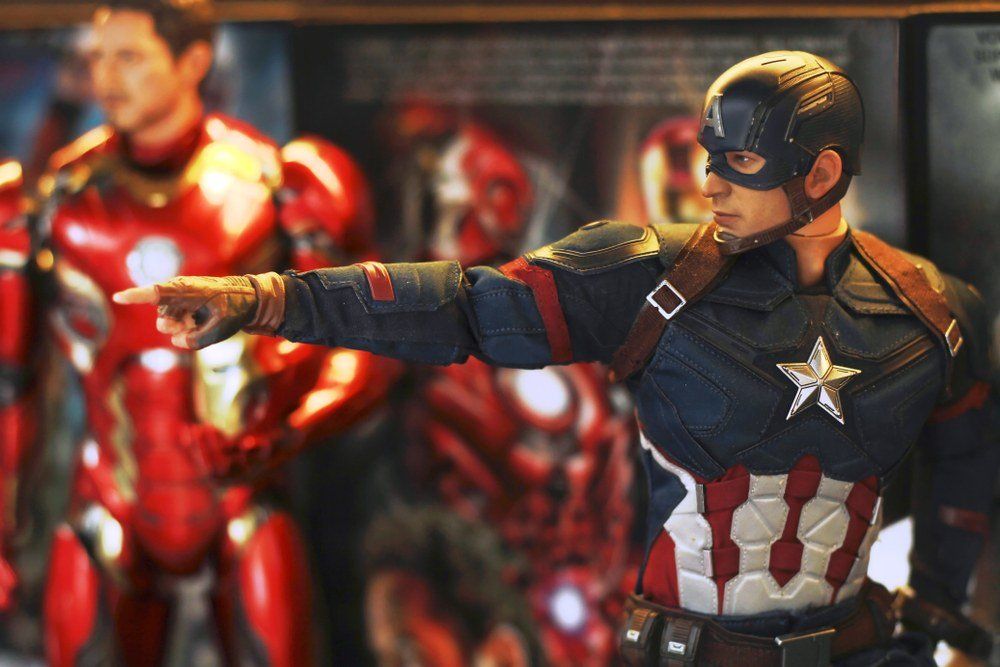 BANGKOK THAILAND - APRIL 26 ,2017 : Close up shot of Captain America Civil War superheros figure in action fighting. Captain america appearing in American comic books by Marvel. (phol_66 / Shutterstock.com)
Marvel Studios Executives Prepare for Meetings to Evaluate Writers' Pitches for Coveted 'X-Men' Project.
Following the accord with the Writers Guild, production studios are gearing up to select writers for their available projects. Marvel Studios is poised to establish a benchmark with what is anticipated to be one of the most coveted opportunities for any writer.
Insider sources disclosed to Deadline that Marvel is set to initiate meetings with potential writers later this autumn to hear their pitches for the highly anticipated X-Men film. It has been emphasized that there is no urgency in filling the position, as the film's release date has yet to be finalized. A decision regarding the writer will likely be reached at the outset of 2024. Marvel declined to provide a statement on the matter.
Although it will be some time before an X-Men movie graces the silver screen, the revelation that Marvel has initiated the development of this live-action project is bound to elate fans of the franchise, who have long clamored for a new installment since Disney's acquisition of 20th Century Fox and its extensive content library in 2019. Among the Marvel intellectual properties under Fox's purview, the X-Men universe stood out as the most popular and lucrative, boasting seven films and a successful spinoff franchise centered around the character Wolverine, which yielded three additional films. However, following the underwhelming reception of "Dark Phoenix" in 2019, the X-Men franchise needs a revitalization.
Since the acquisition of Fox, Marvel Studios' President, Kevin Feige, has been overseeing the development process. Yet, there has been no rush to reboot the franchise, given the numerous other projects that are further along in their respective pipelines. Nonetheless, Marvel has playfully teased fans with the prospect of an X-Men movie, dropping subtle hints in its films and television series. This was notably evident in the closing moments of the Ms. Marvel series, where a character in a post-credits scene alluded to the emergence of mutants comprising the X-Men team.
Marvel has also taken a preliminary step into the realm of X-Men with a nostalgic nod to the beloved '90s animated series. The animated series, "X-Men '97," is slated for an early 2024 debut on Disney+.
With the completion of negotiations between the Writers Guild of America (WGA) and the Alliance of Motion Picture and Television Producers (AMPTP), open writing assignments are anticipated to experience a surge in the coming weeks. While writers already engaged in specific projects have resumed their creative endeavors, other sectors, such as speculative script markets, particularly productions, are expected to remain sluggish or be placed on hold until the resolution of the ongoing SAG-AFTRA strike.
SAG-AFTRA initiated its strike on July 14 and is set to recommence talks with the AMPTP on Monday.