Transgender-Centered Talent Agencies Are Growing in Hollywood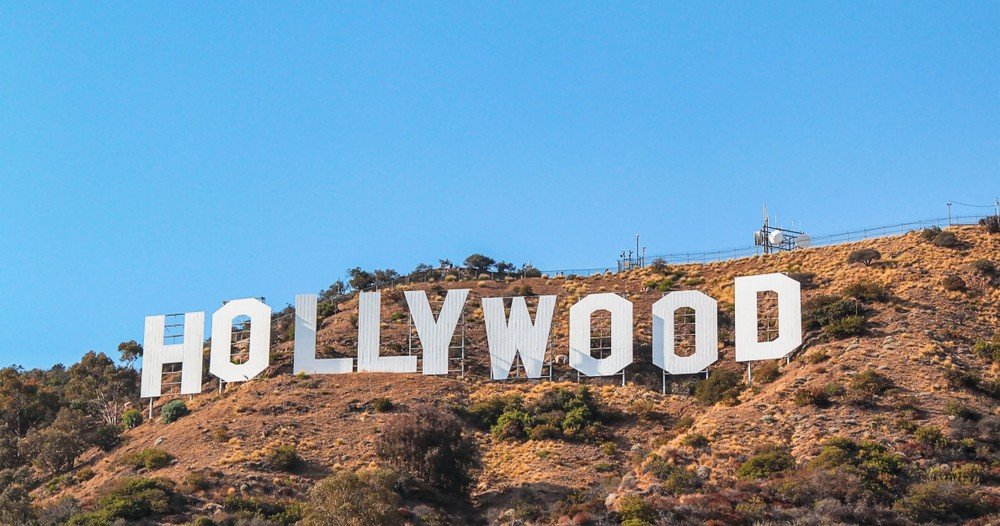 HOLLYWOOD sign on blue sky background. World famous landmark. USA. Los Angeles, California. 09-11-2012. - Image (Mulevich / Shutterstock.com)
Transgender Talent Agencies in Hollywood
In the mid-2010s, it wasn't always easy for Hollywood productions to find transgender actors. This is where Ann Thomas comes in; she started her agency after appearing on an episode of 'Glee' that featured a 197-person strong all-trans choir, and many were found through these untraditional casting methods.
It's not just her work on the screen that has captured audiences' hearts; it's also how she handles clients like Zoey Luna (a lead in the 2020 film 'The Craft: Legacy') and Emmett Preciado. For these stars, Thomas is more than management--she helps them find their true selves while working together to ensure everyone involved feels taken care of!
While the number of trans characters on TV has been climbing, much work remains to be done. In 2021-2022 alone, GLAAD reported that only 42 transgender people were portrayed in television shows across all broadcast networks and streaming services like Netflix and Hulu.
Thomas says she's proud that her client, Zach Barack (a trans male actor), won the role of Peter Parker's classmate in 2019 'Spiderman: Far From Home.' In this film, Marvel didn't discuss his gender identity but instead let it shine through without any negative feedback or controversy surrounding their first openly transgender star--and Thomas is happy with how positively received he felt throughout all aspects after being heralded by media coverage as "the world's first openly transgender actor."
The consulting division helps productions address portrayals/ characters involving transexual themes; voiceovers too!
Jason Rodriguez, a star of the hit TV show 'Pose' and founder of Arraygency in 2021 with business partner Ricardo Sebastián has launched this agency to represent queer models BIPOC & trans singers/dancers. They are looking for new talent that feels underrepresented or not represented by other agencies, so check them out!
Here's a list of Transgender Hollywood stars for a dose of inspiration
Elliot Page
Page, who you may know from his breakout role in 'Juno' or Netflix's 'Umbrella Academy,' came out as trans when he posted on Instagram, "I love that I am trans." He later added a smiley face emoji just how happy it made him feel.
Laverne Cox
Laverne Cox, an openly transgender woman who has been nominated for multiple Primetime Emmys and won one Daytime Emmy in 2015 as well? That's right. This talented actor/producer is perhaps best known for her role on 'Orange Is The New Black,' where she broke ground by being the first-ever trans person to be nominated - let alone win!
Asia Kate Dillon
The first openly non-binary actor to appear on network TV, they're best known for their role as Mason. The Emmys have come under fire after announcing that there are only two gendered categories - Leading Man and Supporting Female Actor. In response, MTV created a gender-neutral award.
Indya Moore
Moore made history as the first openly trans and non-binary person to grace Elle's cover, which they took advantage of by shedding light on activism.
Dominique Jackson
Jackson's book, 'The Transexual From Tribago,' is an engaging and fascinating read. She shares her journey from being discovered for the role on 'Pose' to eventually coming out as transgender with vivid descriptions that will leave you feeling like this could be your Story too!
MJ Rodriguez
The Puerto Rican beauty is best known for her role in 'Pose,' but she's also appeared in shows like 'Nurse Jackie' and 'The Carrie Diaries. When not working behind the scenes or onscreen, Rodriguez loves to represent inclusivity by representing all types of people through acting projects!
Jamie Clayton
Clayton is an actor known for playing a trans hacker on the Netflix series "Sense 8." He's also vocal about rights in show business and what it means to be transgender.
Hunter Schafer
When asked about playing a character onscreen who is not struggling with their identity, Schafer said it was exciting to be able to show what being non-binary looks like. She hopes that one day everyone will have this opportunity for representation in media and entertainment!
Elliot Fletcher
With credits like 'Faking It,' 'Shameless,' and 'The Foster's Fletcher' has played various roles. That is somewhat unusual for trans actors who often get pigeonholed into one type. He hopes that continues to happen because it would make his life easier as an artist someday, wanting to play 'Spiderman'!
Josie Totah
When Totah was just five years old, she realized her true self. This came after being diagnosed with social phobia and anxiety disorder at the age of seven, but it didn't stop there for this brave girl who has appeared on shows like 'Champions' or 'Glee'!
Jen Richards
Her Story was groundbreaking in that it featured two trans women, played by Richards and Angelica Ross. The series wasn't about tragedy or violence but rather their journey as people - this is something we need more often!
Alexandra Billings
Billings' career has spanned the screen and stage, with roles in 'Transparent' and 'Grey's Anatomy.' In her latest role, she plays a more rounded character in 'The Connors.'
Nicole Maines
Maines plays a superhero on 'Supergirl' and gets to tell her Story. She's also vocal about spreading awareness for violence against the trans community, as well as harmful anti-trans legislation happening in our country today--it affects people like herself who have been fighting hard so others can be safe too!
Trace Lysette
Lysette told them that playing a sex worker onscreen helps reveal the reality of her job. She has been in several movies, including 'Transparent' and 'Pose,' to show what it's like as an exotic dancer or "stage Domina."
Leo Sheng
He was quoted by the New York Times as saying that he wants people to see trans bodies as they are, in their diverse forms. A famous actor with many roles has revealed how an accidental audition led him into this industry and helped change society's perception of LGBT issues!
Scott Turner Schofield
In an industry where trans men are still largely invisible, Schofield wants to see more visible and diverse representation.
Alexandra Grey
'The Transparent' actor says she's been typecast because of her marginalized intersectional identities and how trans actors often get pigeonholed.