Terminator Sequels On Hold Indefinitely
'Terminator Genisys' sequels are on hold indefinitely.
Following another domestic box office disaster for Arnold Schwarzenegger, it looks as though the Terminator franchise is dead in the water. The sequel and potential franchise reboot was the fourth biggest debut ever for a U.S. movie in China but, it was a major disappointment for audiences here in the United States. However, with the ton of money the movie made overseas you would think Paramount would be interested in another sequel especially, when the studios planned a new trilogy and a TV series. But that's not the case In a recent
THR
report about movie financiers, theres a major revelation that even after earning $440 million worldwide, the $155 million budgeted 
Terminator: Genisys 
will still probably lose money. Therefore putting the movie on an indefinite hold. The reason why Terminator: Genisys failed in the box office may rest on the shoulders of Arnold Schwarzengger. Ever since the actor has retired from politics, every movie he touches turns into a box office flop. Since leaving office in 2011, every movie Schwarzenegger movie bombed in the domestic box office. Most recently, 
Terminator Genisys 
and 
The Expendables 
films barely made a dent in the box office domestically. Let's hope he doesn't ruin 
The Celebrity Apprentice 
or he's
FIRED!
h/t: Indiewire
Related Terminator news: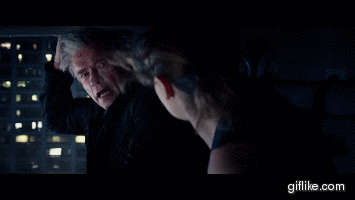 What do you think? Are you sad that the Terminator franchise is probably dead? Share with us your thoughts in the comments below!