Movie Under Investigation After 5 Dead Animals Used During Filming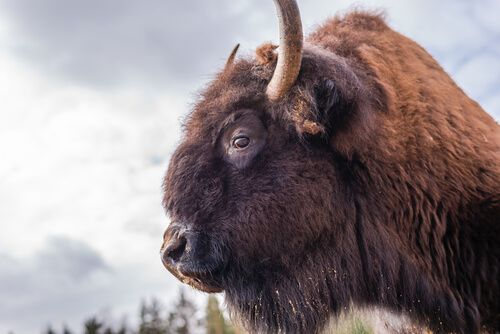 Five dead bisons were used in the filming of The Solutrean and now the movie is under investigation.
Five bison carcasses were arranged and placed on set of the upcoming Ice Age movie 
The Solutrean 
in Alberta, Canada, for a scene that takes place after a hunting trip. And according to the Hollywood Reporter, the animals were slaughtered and partially skinned the previous day to be used in the scene. However, the American Humane Association (AHA) prohibits the use of animals killed for the purpose of film production and now the AHA, which was monitoring the movie, is now investigating the incident. According to reports, a penalty the AHA could impose is to refuse to accredit the film, which could hurt the future of the feature film. An AHA rep also told
THR
that "If, in the course of the ongoing investigation, the American Humane Association discovers that any laws were broken or violated, we will submit the evidence to the proper channels immediately." It's important to point out that John Scott, a movie animal wrangler, had a long history in the film industry. In fact, he was investigated by the Royal Canadian Police in 2010 for inhumane killing. In addition, in the 1999 movie,
The 13th Warrior,
a horse had to be killed after a wire sliced through its tendons and an artery. The Sony partnered studio,
Studio 8, 
responded by saying an internal review is underway and promises "if we find that any deviation did indeed occur, we will consider all potential remedies, including rescuing five other bison who would have otherwise been slaughtered, by purchasing them for adoption by an animal sanctuary, along with any other actions involving other responsible parties that we feel are appropriate."
The Solutrean 
is directed by Albert Hughes and features Kodi Smit-McPhee. The movie centers around a story of survival set 20,000 years ago during the last Ice Age. Via
THR
Related:
What do you think? Share with us your thoughts in the comments below.