Report: Maryland Tax Credits are Worthless
Is it the end for Maryland's film industry? According to reports, the benefits of Maryland's tax credits are questionable.
A tax credit used to reward "House of Cards", "VEEP" and other productions for filming in Maryland are actually hurting the state of Maryland than actually helping. The tax incentives are costing taxpayers way more than they get in return, and according to a new report the tax credit scheme should be eliminated.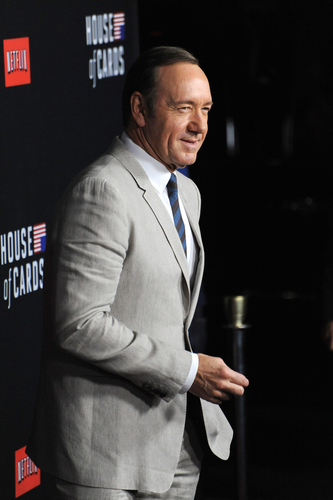 According to the
Washington Post
, a new report by the General Assembly points out flaws in the Maryland film industry.
Read more: House of Cards Season 3 Extras Casting Call
Since 2012, the report says, Maryland has authorized $62.5 million in tax credits for film and television productions, with HBO's "Veep" being another big beneficiary. For every dollar granted in credits, state and local governments received only about 10 cents in tax revenue in return, according to legislative analysts.
The report does point out that shooting movies in Maryland increases job creation and foster economic development. But, those improvements are only temporary. "As soon as a film production ends, all positive economic developments cease too," the report concludes, suggesting that Maryland lawmakers should focus on "incentives that create permanent and lasting employment, rather than temporary jobs."
Read more: The Clintons Binge-Watched Netflix's 'House of Cards' Together
Currently, Maryland's TV and Film tax credit allows for a company to claim a credit on their income taxes of about 25% of the costs of their film production. If the credit is larger than a company's tax debt, the company can receive a refund from the state. Last year, "House of Cards" threatened to film elsewhere if lawmakers did not come through with a large enough allocation of tax credits. The company argued for $16.3 million in tax credits, more than the state had available. The debate hit a tipping point when actor Kevin Spacey, the star of the show, visited a popular Annapolis wine bar to discuss legislation and take pictures with lawmakers. Ultimately, Maryland lawmakers gave "House of Cards" nearly everything it wanted, using money intended for arts programs.
Read more: 'House of Cards' Season 3 Production Delayed
With Maryland facing  projected budget crisis next year of nearly $600 million, many lawmakers are starting to question the value of the TV and Film tax credit. In addition, lawmakers are planning on holding a public hearing to discuss the report, and the future of the film industry in Maryland. If the Maryland decides to pull the plug on the TV and Film industry tax credits, then only a select few states will be available to offer tax incentives to production companies. One of the biggest states to quickly take over the Film Industry is Georgia. With a 30% tax credit, Georgia has quickly become the new Hollywood. In 2013, Georgia filmed more movies than in the filmmaking capital of the world, Hollywood.
Read more: 'House of Cards' May Continue to Film in Maryland After $15 Million Dollar Incentive Passes
Where do you think House of Cards should film next? Share with us your thoughts in the comments below!