Kris Jenner is Changing Name Back to Kardashian
Kris Jenner is planning on changing her last name back to Kardashian.
Kris Jenner, the famous family momager announced during a deleted scene of Sunday evening's episode of
Keeping Up with the Kardashians 
that she plans to change her last name back to Kardashian. Now that Jenner is divorced from her second husband, now known as Caitlyn Jenner, she plans to return to previous married name from her first marriage. "I was the original Kardashian," she said during the deleted scene. "Keep Kris Jenner," Khloe told her. "Don't you think that's insulting to your two daughters?" Kris responded back by saying, "If
Bruce
can change his name to
Caitlyn
, I think I'm good."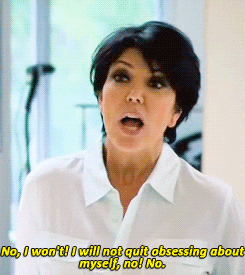 Via
E! Online
What do you think? Discuss this story with fellow
Project Casting
 fans on 
Facebook
. On Twitter, follow us at @projectcasting.