Jennifer Lawrence Doesn't Want to Leave the X-Men Franchise
Jennifer Lawrence reveals that she wants to continue to play Mystique in the X-Men franchise.
X-Men: Apocalypse 
is going to feature James McAvoy, Michael Fassbender, Nicholas Hoult and Jennifer Lawrence. Even though this is the last movie that the actors are contractually attached to, Lawrence admitted to 
Empire 
that she wants to continue playing Mystique:
"I am dying to come back. I love these movies, I love being in them. I love ensemble movies because it's not on anyone's shoulders."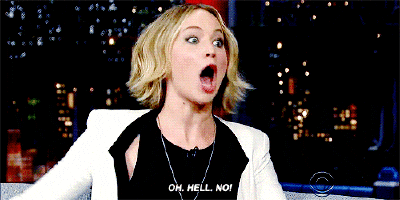 During last year's
Comic-Con International
, the actress was also asked if she would return, and this is what she had to say:
"I think so, I want to. I want them to ask me and then I'll see how I feel in the moment when they ask. It might not make sense to a lot of people, but I feel like I'll know when they ask. If I get a pit in my stomach and I feel like I'm going to throw up, I'll say no. If I don't, then I'll ask how much they'll pay me. I don't have everything nailed down like Fassbender! I work more with stomach aches and numbers."
X-Men: Apocalypse
hits theaters on May 27. [Source:
Empire
>
What do you think? Share your thoughts in the comments below!