Jason Bateman: Netflix Ruined 'Arrested Development'
Jason Bateman thinks Netflix ruined 'Arrested Development' and is the reason why the show wasn't a hit in the last season.
Jason Bateman was on Marc Maron's WTF podcast recently, and during his interesting interview, Jason Bateman spoke about how 'Arrested Development' saved his acting career and allowed him to be more than a child actor. In fact, Jason Bateman's journey to landing the lead role in 'Arrested Development' was a major shot in the dark. Bateman revealed that his agents tried to discourage him from even auditioning for the part, telling him that the series didn't have much of a chance of going anywhere. He auditioned, nevertheless, but, didn't expect to land the role.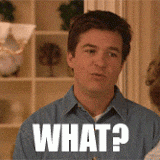 Mitch Hurwitz, the executive producer of 'Arrested Development,' remembered Jason Bateman after an audition for a multi-cam show years before. Hurwitz gave him the role. Bateman "guessed right when [he> went in there as far as how they wanted the character played," and Hurwitz practically offered him the role on the spot. "He followed me out of the audition room," Bateman told Maron, "and he said, 'Hey. That was great. So, tomorrow you have another audition for a show I'm executive producing, right?" The rest, of course, is history. 'Arrested Development' would be a major hit. However, the show would last only two-and-a-half seasons and, afterwards, Mitch Hurwitz and Jason Bateman would have to answer questions from the press whether it would come back for years.
And then Netflix renewed 'Arrested Development'. But there's one major issue. 'Arrested Development' wasn't as good on Netflix as it was on Fox, but Jason Bateman thinks part of the reason why is because Netflix is branded wrong.
"[The episodes] were meant to be the first act of a three-act story that Mitch had in his head. And the second two acts … are still yet to be told. He thought it would be fun to do the first act in some episodes. And that's what that was, but Netflix called it 'season four,' which was a little disingenuous because it implied that the show was coming back. And that's not what the show was, because each episode was about an individual character, and I think it was a little confusing and frankly underwhelming for the audience. That was unfortunate. It wasn't branded honestly. Or correctly, I should say."
As far as whether there will be a season five - or a "second or third act" - Bateman told Marc Maron, "There is no plan. There are those remaining two acts, but I don't know what format they will take, or if they will ever happen." That's not exactly what Brian Grazer has said about the return. He told Bill Simmons that there will be 17 more episodes. Apparently, that's news to Jason Bateman.
Source: WTF with Marc Maron