Google Says the Reddit Blackout Made Search Worse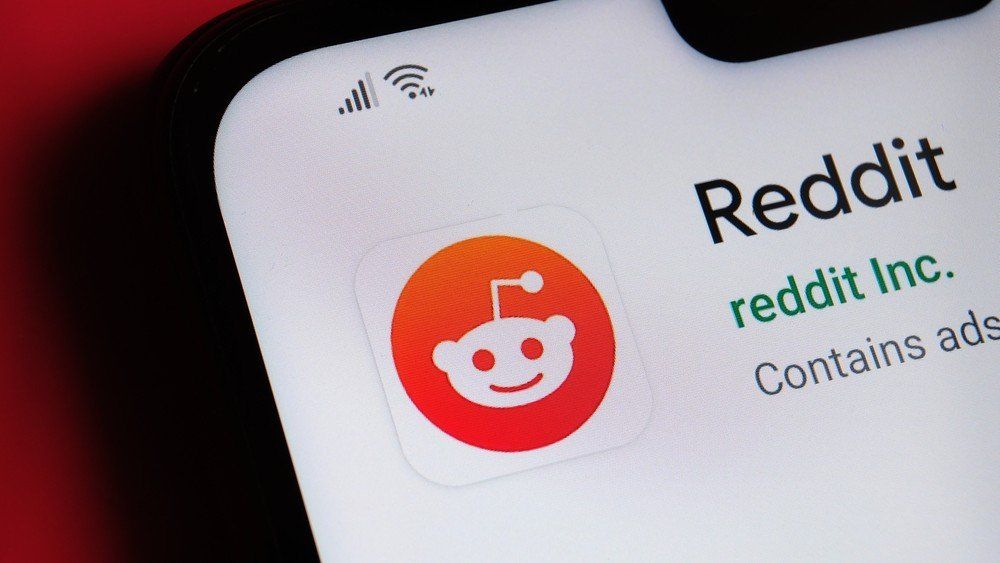 July 15 2020: Reddit app seen on the corner of mobile phone. (Editorial credit: Ascannio / Shutterstock.com)
Amid Reddit users' outcry against significant changes to its application programming interface (API), high-ranking officials at Google have recognized the collateral damage inflicted on Google Search during the online blackout.
According to leaked audio acquired by CNBC, Prabhakar Raghavan, Google's senior vice president of Search, expressed at a recent company-wide meeting that Google users were dissatisfied with the search engine following the blackout. The problem stemmed from how people use "Reddit" as a modifier to refine their Google searches and obtain more specific results related to products, TV shows, issues, life hacks, and more. However, due to the blackout, numerous prominent subreddits either went offline or flooded the platform with irrelevant posts, rendering those search results inaccessible.
Raghavan addressed the issue in the leaked audio, stating, "Many of you may wonder how we have a search team that is seating and building new stuff, and users are still not happy. We need to make users happy." When an employee raised concerns about negative user feedback, Raghavan reportedly responded. Google has not provided an official comment regarding the matter.
CNBC's report suggests that Google executives believe the problem can be mitigated by introducing a new feature called Perspectives. It emphasizes human-generated videos and written posts from TikTok, Reddit, and Quora. In the LEAKED AUDIO, Google CEO Sundar Pichai explained that users desire "comprehensive answers" rather than "blue links," which is why the search engine highlights results from platforms like Reddit.
In April, Reddit announced its decision to charge companies for access to its API. In response, Redditors, known for their proactive nature regarding changes affecting their online community, united and initiated a strike against the company's decision. As a result, hundreds of subreddits went private on June 12, with the protest intended to conclude on June 14. While most subreddits have since ended their blackout, some have hinted at an indefinite blackout after a leaked memo from CEO Steve Huffman suggested that no changes would be made. Although the disruption caused to Google Search was an unexpected consequence of the protest, Reddit's traffic has now returned to normal.
More Project Casting Entertainment News:
Henry Cavill's Bond Audition Was 'Tremendous,' Says 'Casino Royale' Director
Henry Cavill's Bond Audition Impressed 'Casino Royale' Director: He Would've Been an Excellent 007 If Daniel Craig Hadn't Secured the Role In a recent interview...
Box Office: 'Spider-Verse' Returns to No. 1 as 'The Flash' Collapses by 73%
Box Office Report: 'Spider-Verse Reclaims No. 1 Spot, 'The Flash' Stumbles, and Jennifer Lawrence's 'No Hard Feelings' Debuts with $15 Million In a surprising t...
Woody and Buzz Lightyear Are Returning for 'Toy Story 5'
Woody and Buzz Lightyear to Return in Disney's 'Toy Story 5' Pixar's highly anticipated project, Toy Story 5, is officially underway, and fans will be delighted...