Atlanta Filmed 'Furious 7' is the Most Mistake-Filled Movie of 2015
Atlanta filmed Fast & Furious 7 called the most mistake-filled movie of the year.
MovieMistakes.com, a website that posts mistakes in more than 8,000 movies, claims that 
Furious 7 
features 41 mistakes including continuity mistakes, factual errors, and several instances of visible crew members.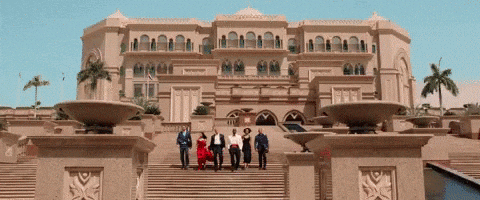 Following 
Furious 7, Jurassic World 
is named 2015's second most error filmed movie with 33 mistakes, followed by 
The Martian 
with 21, 
Spectre 
with 16 and 
Mad Max: Fury Road 
with 15.
Avengers: Age of Ultron 
made the top ten list but only had seven mistakes. Even with 41 mistakes, 
Furious 7 
is nothing in comparison to 
Captain America: The Winter Soldier 
which features 58 mistakes according to the website. Check out the 2015's top ten mistake-filled movies below: 1.
Fast & Furious 7
(41 mistakes) 2.
Jurassic World
(33) 3.
The Martian
(21) 4.
Spectre
(16) 5.
Mad Max: Fury Road
(15) 6.
Ant-Man
(12) 7.
Terminator Genisys
(11) 8.
Fifty Shades Of Grey
(8) 9.
Sharknado 3: Oh Hell No!
(7) 9.
Minions
(7) 9.
Avengers: Age Of Ultron (7) 9. Spy
(7) 9.
The SpongeBob Movie: Sponge Out Of Water
(7) 9.
Vacation
(7) What's pretty surprising is that 4 out of the top 10 movies that featured the most mistakes are filmed in Atlanta, Georgia. Does this mean Atlanta is prone to making mistakes? Maybe, does it really matter at the end of the day? Probably not. But, what do you think? Share with us your thoughts in the comments below!