44 TV Shows and Movies are Now Filming in NYC This September
NEW YORK, NY - OCTOBER 28: Curtis '50 Cent' Jackson and Omari Hardwick attend 'Nobody's Fool' New York Premiere at AMC Lincoln Square Theater on October 28, 2018 in New York City. (Ron Adar / Shutterstock.com)
Here are every movie and TV show now filming in New York City.
Despite Atlanta's growing film industry and Chicago's latest strategy to boost its entertainment industry, New York City is still one of the biggest film industry capitals. And it looks like the Big Apple has no plans of slowing down. According to the Mayor's Office of Media and Entertainment, NYC's entertainment industry account for over 305,000 jobs and has an economic output of $104 billion. According to a recent interview with The Hollywood Reporter, New York City's new film Czar is working hard to increase the number of production studios to increase the number of TV shows, and movies filming in NYC.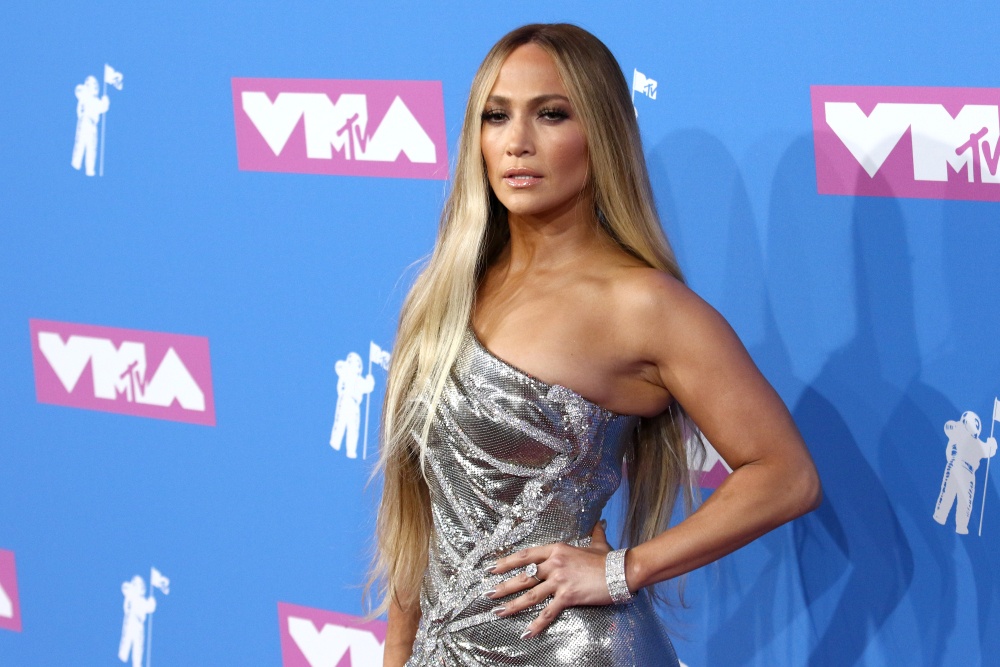 NEW YORK - AUGUST 20, 2018: Jennifer Lopez attends the MTV Video Music Awards at Radio City Music Hall on August 20, 2018, in New York. - Image (JStone / Shutterstock.com) One of the biggest productions that just finished filming in New York City is Jennifer Lopez and Cardi B's new movie "Hustlers". Directed by Lorene Scafaria, Jennifer Lopez will star in a movie inspired by a New York Magazine article entitled "The Hustlers at Scores." The article written by Jessica Pressler centers around a crew of savvy former strip club employees who work together to turn the tables on their Wall Street clients. Lopez plays the leader of the group who takes their plans of getting a full cut too far. Here's a complete breakdown of every TV show and movie filming in New York City, according to NYC.gov.
TV Shows filming in New York City:
Production on the streets of NYC as of 09.12.22
Athena - Three siblings have their lives thrown into turmoil a year later when their youngest brother dies under circumstances that remain a mystery. They go in search of answers after the mysterious happenings perplex them.
Awkwafina is Nora From Queens - TheAwkwafina Is Nora from Queens (or simply Nora from Queens) is an American comedy television series that first aired on January 20, 2020, on Comedy Central. The show starred Awkwafina and was renewed for a second season before the premiere. Generally, reviewers had favorable things to say about the new show.
Bandana - No information avaialble
The Blacklist: The Blacklist is an American crime thriller television series premiered on NBC on September 23, 2013. The show follows Raymond "Red" Reddington, and a former U.S. Navy officer turned high-profile criminal who voluntarily surrenders to the FBI after eluding capture for years.
Blue Bloods - Frank Reagan, the New York Police Commissioner and patriarch of the Reagan family, a multigenerational dynasty of cops, is played by Tom Selleck. Danny, Frank's oldest son and a seasoned detective with an Iraqi War background who occasionally employs unethical methods to solve mysteries, are one of the fascinating characters in this show. The only daughter, Erin, is an assistant district attorney. The youngest member and "golden boy" of the family, Jamie Fresh, out of Harvard Law, gave up a lucrative future in law to continue the family's tradition in police work. He is now a secretive investigator that even his father does not know about.
Chopped - Three chefs must use their culinary abilities to create a magnificent three-course dinner, which includes an appetizer, main course, and dessert. The twist? Each round, they must employ all of the items provided by the show (Gummi Bears, anyone). After each course, a panel of three guest judges "chopped" one chef for failing to measure up in terms Of taste, presentation, or inventiveness. Ted Allen hosts.
East New York - The 74th precinct in East New York, Brooklyn, is on the edge of social upheaval and early gentrification. Regina Haywood, the newly promoted boss and a product of the community, is determined to deploy creative methods - with help from her officers and detectives - to protect this area that she holds dear. But first, she must win them over, as some resist her rise and others obstruct her efforts to improve things. Regina has a plan: the squad of the 74th precinct will not only protect their city but also become part of it.
The Equalizer - The Equalizer is an American crime drama television series that premiered on CBS on February 7, 2021. It is the second reboot in the franchise, following the 2014 film and its 2018 sequel, and it is a remake of the 1980s series with the same name.
Richard Lindheim, Michael Sloan, and Queen Latifah co-created the series. John Davis, John Fox, Debra Martin Chase, Andrew Marlowe, and Terri Miller also serve as executive producers. Lindheim passed away from heart failure on January 18 while he was working on the show; in memory of him, we dedicated the premiere to him.
Ever's Blueberry - no information available
FBI - CBS's FBI is an American crime drama television series created by Dick Wolf and Craig Turk, aired on CBS for the first time on September 25, 2018. The series is produced by Wolf Entertainment, CBS Studios, and Universal Television in association with Dick Wolf, Arthur W. Forney, Peter Jankowski, and Craig Turk.
FBI: Most Wanted - "FBI: Most Wanted" is a high-stakes drama produced by Emmy Award winner Dick Wolf and the team behind "FBI" and the "Law & Order" franchise. The show focuses on the Fugitive Task Force, which is always out in the field tracking down criminals on the Bureau's Most Wanted list.
Full Circle - A botched abduction in Today's New York City exposes long-held secrets connecting many characters and places.
The Gilded Age - The Gilded Age is an HBO miniseries about the wealthy and corrupt New York City society of the 1880s, set in the United States during the Gilded Age. The series premiered on January 24, 2022, and received mostly positive reviews. It was very well-received for the costumes, cast, and performances of lead actors Carrie Coon, Morgan Spector, and Christine Baranski. In February of the same year, they renewed it for a second season.
The Girls on the Bus - Four female journalists are embedded with a procession of flawed presidential candidates, looking for love and a sex scandal that might bring down the presidency and our entire democracy.
Godfather of Harlem - In the early 1960s, notorious criminal boss Bumpy Johnson returns from ten years in jail to find his domain has been destroyed; with the streets held by the Italian mafia, Bumpy must take on the Genovese crime family to regain control.
Hank Mardukas - no information available
Hondo - The cast includes John Wayne, Geraldine Page, and Ward Bond. Hondo is a 1953 Warner-Color 3D Western film directed by John Farrow and starring John Wayne and Geraldine Page. The story is based on Louis L'Amour's 1952 short story "The Gift of Cochise."
Kanan Rising - The third installment in the Power Book series, Raising Kanan, is an American crime drama that aired on July 18, 2021. It was created by Sascha Penn and took place before Power. The show was renewed for a second season even before its premiere due to its high popularity and good reviews.
Law and Order - Law & Order is an American police procedural and legal drama television series created by Dick Wolf that launched the Law & Order franchise.
Law and Order: Organized Crime - The seventh series in the Law & Order franchise, Law & Order: Organized Crime, premiered on April 1, 2021, on NBC. The show is a spin-off of Law & Order and Law & Order: Special Victims Unit. It stars Christopher Meloni as Elliot Stabler - a character he reprised from SVU.
Law and Order: Special Victims Unit - NBC's Law & Order: Special Victims Unit is an American crime drama television series developed by Dick Wolf's production company, Wolf Entertainment, for the network.
Manifest - Manifest is a supernatural drama series premiered on NBC on September 24, 2018. It follows the passengers and crew of a commercial airliner who return after being presumed dead for five and a half years.
The Marvelous Mrs. Maisel - The Marvelous Mrs. Maisel is an American comedy-drama television series set in the past, created by Amy Sherman-Palladino, that premiered on March 17, 2017, exclusively on Amazon Prime Video.
Mr. and Mrs. Smith - no information available yet
New Amsterdam - New Amsterdam is an American medical drama television series premiering on September 25, 2018, on NBC. The show is based on the book Twelve Patients: Life and Death at Bellevue Hospital by Eric Manheimer.
The Other Two - The Other Two is an American comedy television series by Chris Kelly and Sarah Schneider. The story follows two floundering millennial siblings who must grapple with their 13-year-old brother's overnight fame.
Succession -American television series Succession, created by Jesse Armstrong, is a satirical black comedy-drama that first aired on June 3, 2018, on HBO.
Yogurt - no information available yet
Feature Films:
Brooklyn - no information available yet
Claire - Since breaking up with Jason, Claire has started dating Matt - but now she's receiving threatening messages from an unknown man. Although Jason is her prime suspect, she can't be sure who is behind the threats.
Last Call From Istanbul - no information available yet
O Horizon - The O Horizon is the topmost layer of soil, made up of decaying organic matter. The 'O' also alludes to a Tapovan learning circle - an area of study in a forest clearing enclosed by a symbolic circular boundary. The film explores Santiniketan - a small West Bengal university founded over 100 years ago by Nobel Laureate Rabindranath Tagore. The school documented in the movie teaches students about nature and how to take care of it, as well as spiritual lessons and artistic practice. The film follows the students through their day-to-day lives at school, including classes, discussions, dances, and outings into nature. The movie's overall message is that this alternative future could be something humans strive for, a lot where greed and violence are only spoken about in history books.
Pet Shop Boys - The Pet Shop Boys are an English synth-pop duo consisting of Neil Tennant as the primary vocalist and Chris Lowe on keyboards. They formed in London in 1981; since then, they have sold more records than any other band or artist—over 50 million copies worldwide! They're even listed in The Guinness Book of Records from 1999 as the most successful musical act/group ever to come out of the U.K.
Wilderness - Filmed over two and a half years on the same stretch of urban beach, the piece uses a series of song cycles to capture the modern landscape as it moves from day to night.
Daytime, Late Night, News and Talk Shows:
The Daily Show with Trevor Noah - The Daily Show is an American late-night talk and satirical news television program. It airs each Monday through Thursday on Comedy Central. The Daily Show draws its comedy and satire form from recent news stories, political figures and media organizations and often uses self-referential humor.
Fox News Media - no information available yet
Good Morning America - The "Good Morning America" program is a morning television broadcast aired on ABC. It debuted on November 3, 1975, and began to expand to weekends with the debut of a Sunday edition on January 3, 1993.
Last Week Tonight with John Oliver -John Oliver's Last Week Tonight is a late-night talk and news satire television program hosted by John Oliver. HBO aired the half-hour-long show in April 2014.
Late Night with Seth Meyers - NBC's Late Night with Seth Meyers is late-night news and political satire talk show hosted by Seth Meyers. The program debuted on February 24, 2014, and is produced by Broadway Video and Universal Television. It is the fourth version of NBC's Late Night franchise, airing weeknights at 12:37 a.m. ET/PT.
The Late Show with Stephen Colbert - The Late Show with Stephen Colbert is a late-night news and political satire talk show presented by Stephen Colbert, aired on September 8, 2015. Spartina Pro was the producer.
Live with Kelly and Ryan - Kelly Ripa has a permanent co-host, and it's none other than Ryan Seacrest. The seasoned radio and television host joins Ripa, who has been a "Live" staple since 2001. While hosts have changed throughout the "Live" franchise's history, the show's well-known format has remained. Kelly and Ryan start the show by discussing their lives, pop culture, and anything else on their minds. Producer Michael Gelman often joins in with his thoughts and musings. The episodes focus on the hosts chatting things up with their guests and enjoying performances by musical guests. Viewers also get a chance to win prizes -- usually vacations -- by correctly answering trivia questions posed by the emcees.
Tamron Hall Show - The "Tamron Hall" program is hosted by American broadcast journalist Tamron Hall and aired on ABC Owned Television Stations and local stations across the United States and Canada. It debuted on September 9, 2019, in first-run syndication on ABC Owned Television Stations and local stations across the United States and Canada, produced and distributed by Disney Media Distribution.
Today Show - A live broadcast is aired daily, updating domestic and international news and weather reports. Interviews with renowned figures are conducted in politics, business, media, entertainment, and sports. Also included are segments that cater to certain lifestyles like Today's Money or Today Throws a Wedding. And occasionally, the show's anchors will report on chosen themes worldwide.
Weekend Today - The weekend editions of Today are branded as Weekend Today. This American morning news and talk program air daily on NBC. The first Sunday edition of the program aired on September 20, 1987.
Continue Reading:
'Stranger Things' Season 4 Starts Filming January 2020
'Stranger Things 4' production is heating up and set to start in January 2020. According to reports, the working title for Stranger Things 4 as production is getting ready to start the new season at...