'Empire' Season 2 Ratings Drop 30%
Ratings for Season 2 of Empire continue to drop.
Ratings for 
Empire 
continue to fall for Cookie and the gang. According to national estimates from Nielsen, ratings for 
Empire 
have dropped for the third consecutive week with an 8% percent drop.
According to preliminary national estimates from Nielsen, "Empire" averaged a 4.6 rating/14 share in adults 18-49 and 12.2 million viewers overall, down 8% (0.5) from last week for the show's third straight week of declines since its Sept. 23 premiere. The 4.6 was still about as big as the night's next two top shows combined ("Modern Family" and "Survivor") and was 0.3 higher than "Empire's" fourth episode from its rookie season last winter. [Variety>
That means ratings have dropped over 30% since the show first aired their second season premiere. In fact, ratings for Fox's 
Empire 
dropped 18 percent in their second episode. However, it is important to point out that despite the drop in ratings
Empire
 was the week's most watched show and gained in numbers in the key demographic.
Related Empire news: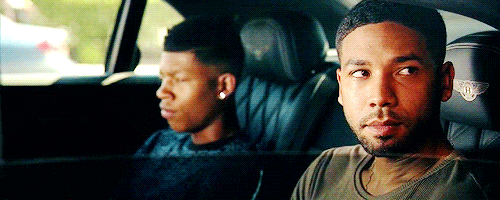 Why do you think the ratings for Empire continue to fall? Share with us your thoughts in the comments below!