3 Cubans Found Hiding Inside 'Fast & Furious 8' Cargo Ship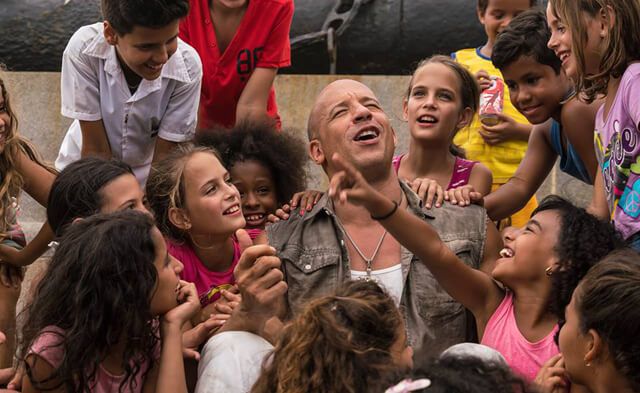 Three Cuban stowaways were found inside Fast & Furious 8 cargo ship.
Fast & Furious 8
is one of the biggest upcoming movies to hit Hollywood and possibly the world in the next few months. It is so popular, hundreds upon thousands of aspiring actors have done nearly everything to join the cast and crew of the latest Vin Diesel adventure. But, three Cubans took it to another level.
Related: 'Fast & Furious 8' Cleveland Casting Call for Stunt Drivers
According to
Fox News
, three cubans were found hiding on a cargo ship carrying film equipment used in the filming of the new
Fast & Furious 8
movie.
According to Port Everglades spokesperson Ellen Kennedy, the three people were found by U.S. Customs and Border Protection officials hiding in an auto carrier aboard a cargo ship on Friday. The ship was traveling from Cuba to Post Everglades. Customs public information officer Migdalia Artega confirmed that three Cuban nationals were confirmed but did not identify them due to privacy laws.
The eighth movie of the
Fast & Furious
franchise features Vin Diesel, Dwayne Johnson and Michelle Rodriguez. The two actors spent several weeks filming in Cuba recently filming a portion of the blockbuster franchise. Crowds were reportedly found around Havana, Cuba while filming took place. Apparently, Vin Diesel's character is said to have Cuban heritage.
Related: 'Fast & Furious 8' Atlanta Casting Call for CIA Agents
Via
Fox News
What do you think? Discuss this story with fellow
Project Casting
fans on
Facebook
. On Twitter, follow us at @projectcasting.