Creepy Talent Agency Scam Hits Snapchat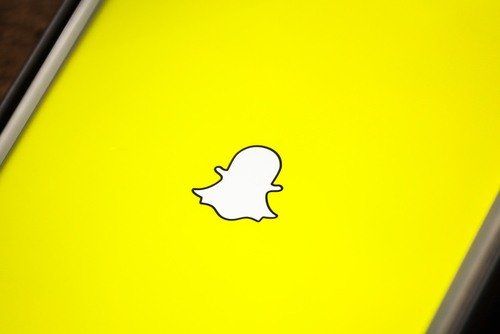 LAS VEGAS, NV - August 26,2016: Apple iPhone 6+ close up with Snapchat application showing on screen. Snapchat is a social media app for smartphones.
Scam artists are using Snapchat to recruit young girls
Using the instant messaging app Snapchat, a fake ACA Models account sent messages directing to teenagers and young women. The recipients were told they could earn anywhere between $900 to $110,000 by working for the model and promotions company. Alison Campbell, the agency's boss, was alerted to the fake account on Saturday, after her friend's daughter received a message. And she stressed that her company does not recruit models online. The Snapchat profile claimed to be from "Louise" who said she worked as head of recruitment for ACA Models agency. The reason I have added you, is because after looking at least one of your Instagram photos we have decided that you are suitable to model for our agency," the message said. "We are offering between £450 and £55,000 a shoot depending on who we put you forward for. "In terms of different types of modelling we literally do every single type you could think of. Obviously the more you are interested in the better chance you have of getting jobs. "This is a one-off opportunity and we are looking for 30 new models. This is purely based on a first come, first served basis. "If you are interested, then please give me a message asap. "Bear in mind the reason why we have added you to our company Snapchat account is because we are interested in you as well." ACA model, Leanne McDowell, issued a warning online not to accept messages from the fake account. Many of the messages were sent early Saturday morning and encouraging the teens and women to send pictures of themselves. Miss Campbell also posted a warning on the official ACA Models Facebook page. "I started getting lots of private messages from people asking if we were recruiting on Snapchat," she said. "Then I got a message from a 14-year-old girl asking if we were taking on new models through the app, as she had been asked to join. "The young girl wrote back saying she was interested and that she would love to be a model and has always been interested. "The person wrote back asking for some pictures of her and she sent some head pictures. "The person replied and said they would like to see some body pictures. "Fortunately she alerted her mum to the account after that. "It's very dangerous. We definitely don't contact people through social media or send any alerts to any random people. "It's happened in the past - people have been in Belfast city and went up to people saying they were from ACA Models and were scouting and asked for details."
Sadly, this scam is spreading to other talent agencies. Talent agency, Assets Model Agency took to Facebook to announce that a scam artist is trying to recruit models using their name.
"IMPORTANT NOTICE ~ We have had several emails and calls this morning with regard to a FAKE snapchat account contacting girls ~ the ONLY snapchat account is assets-models ...If anyone contacts you from assetsmodels01 or assetsmodels1 this is a FAKE account. Please do not send any pictures to this account. Please report or block this account. Thank you"
If someone is trying to recruit you on Snapchat, it is probably a scam. Please report this account or do your research before sending any photos or videos.
What do you think? Discuss this story with fellow
Project Casting
 fans on 
Facebook
. On Twitter, follow us at @projectcasting.