It's Official: CBS is Now Producing 'Training Day' TV Pilot
Well it's official, Training Day is being turned into a TV series as CBS is creating a TV pilot with the movie's original director.
According to
Deadline
, CBS has given a pilot order to 
Training Day, 
a drama series reboot of Antoine Fuqua's acclaimed 2001 feature film that starred Denzel Washington as a narcotics detective gone bad and a rookie cop partner.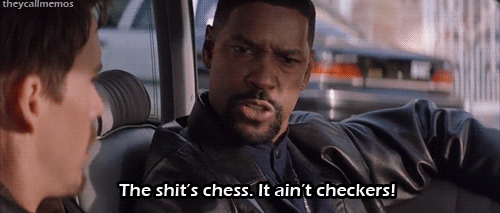 From Deadline:
As we previously reported, the TV series project, set 15 years after the film left off, gives the dynamic of the characters from the movie a twist, with the rookie cop being black and the corrupt older cop being white. In the new Training Day, "an idealistic young African-American police officer is appointed to an elite squad of the LAPD where he is partnered with a seasoned, morally ambiguous Caucasian detective."
According to reports, it was Fuqua's idea to remake the neo-noir crime thriller as a TV series. He originally approached Jerry Bruckheimer TV and WBTV to produce the production. Fuqua will executive produce and direct the pilot. According to Deadline, CBS has been looking for a new buddy cop series.
The network launched Battle Creek last season and has the upcoming Rush Hour, also a series adaptation of a popular movie title from WBTV. Training Day is not supposed to clash with Rush Hour — also centered on a diverse duo of cops — as the two shows have very different tones, an hourlong comedy (Rush Hour) and a gritty drama (Training Day).
Stay tuned for casting calls, job opportunities and more news for the upcoming 
Training Day 
series.
What do you think of the new TV series? Share with us your thoughts in the comments below!