'Blindspotting' and 'Heels' Among 4 Shows Canceled by Starz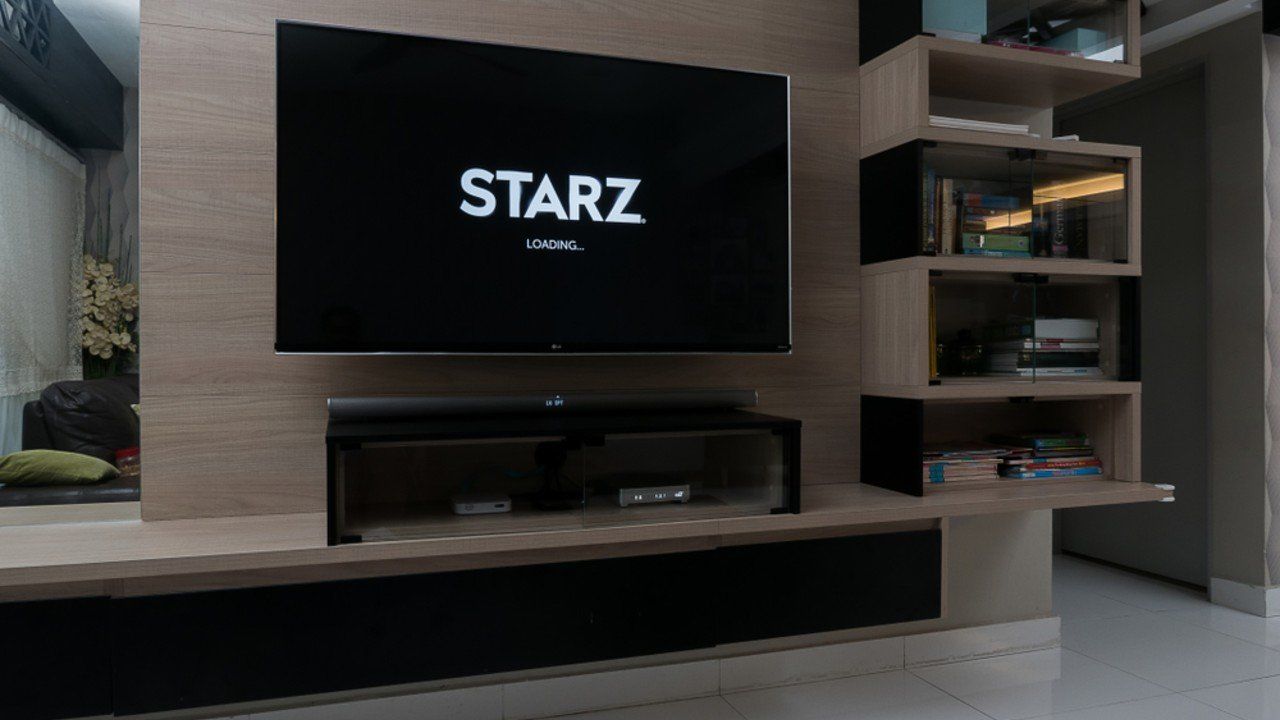 KUALA LUMPUR, MALAYSIA - JULY 15TH, 2018 : Modern lifestyle with LG Android TV to stay connected & browsing media using favourite Apps. Tv display Starz app. - Image (AhmadDanialZulhilmi / Shutterstock.com)
Starz has recently made the difficult decision to cancel four of its television series, namely "Blindspotting," "Heels," "Run the World," and "The Venery of Samantha Bird."
These cancellations stem from the unfortunate reality that these shows failed to garner a sufficiently large audience to justify their renewal. The fate of "Minx," which concluded its second season on September 8, remains undecided.
This verdict to remove these shows from Starz's lineup came after careful consideration, and the network is optimistic about collaborating with the talented individuals behind these series in the future. Notably, Starz is interested in continuing their creative partnerships with Rafael Casal and Daveed Diggs, the creators of "Blindspotting," Rachelle Williams-Benary of "Run the World," and Mike O'Malley, who contributed to "Heels." All of these shows have completed their second seasons.
"The Venery of Samantha," starring Katherine Langford and developed by Anna Moriarty, had only two more episodes left to film for its first season before its cancellation. Unfortunately, the production was hindered by strikes involving both writers and actors. The show's premise revolves around Samantha, a woman visiting family in New England, who rekindles her relationship with a childhood sweetheart, plunging headlong into what initially appeared to be a perfect romance. However, beneath the surface, their love story was far from idyllic. The series was a collaboration between Lionsgate and Paramount Television Studios.
"Blindspotting," a sequel to the 2018 film of the same name, was co-created by Rafael Casal and Daveed Diggs. The story is centered on Ashley, portrayed by Jasmine Cephas Jones, who moves in with her mother-in-law and half-sister after her husband, Miles, is incarcerated. The show featured an ensemble cast that included Benjamin Earl Turner, Atticus Woodward, Candace Nicholas-Lippman, Jaylen Barron, and Helen Hunt. Executive producers for the series included Jess Wu Calder and Keith Calder from Snoot Entertainment, alongside Ken Lee, Emily Gerson Saines, and Tim Palen of Barnyard.
"Run the World," created by Leigh Davenport, saw Rachelle Williams-Benary as showrunner for its second season, with Yvette Lee Bowser serving as executive producer. The series revolved around a close-knit group of friends in Harlem who navigated the complexities of their romantic relationships and careers. The cast included Andrea Bordeaux, Amber Stevens West, Bresha Webb, Corbin Reid, Erika Alexander, Tosin Morohunfola, Nick Sagar, and more.
In "Heels," Stephen Amell and Alexander Ludwig played the roles of two brothers, both rivals and allies, participating in scripted wrestling matches while vying for control of their father's wrestling empire. The series, created by Michael Waldron, boasted a cast that included Alexander Ludwig, Mary McCormack, Chris Bauer, Allen Maldonado, Kelli Berglund, Alice Barrett Mitchell, Trey Tucker, Robby Ramos, and others.