Harry Potter Fans are Pissed After Casting 'Black Hermione'
Harry Potter fans are outraged after casting directors cast a black actress to play Hermione.
Casting for the upcoming London play about the now older Harry Potter characters,
Harry Potter and the Cursed Child,
has been announced. And many Harry Potter fans are pissed off a black actress is playing Hermione.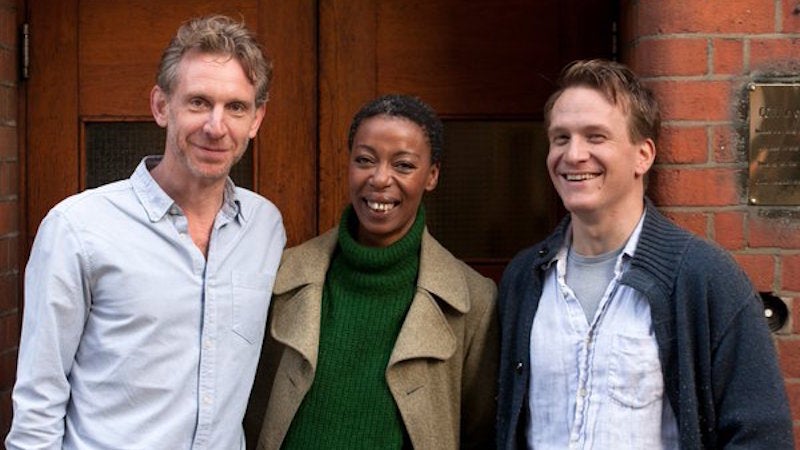 Actress , who is currently starring the hit play
Linda,
is taking Emma Watson's role as Hermione in the U.K. production. Meanwhile, J.K. Rowling, the author and playwright behind the Harry Potter franchise, reveals she approves of the casting call. But, many fans are complaining and upset about the fact that producers decided to cast a black actress to play Hermione.
I need to speak my thoughts. If Hermione was black, why not identify her as that in the books and movies? Instead the easy way is taken.

— Kristen. (@Spockella) December 21, 2015
Black Hermione? Why? Then fill the quota with Ronald Khan and make Harry Potter brown Indie. — Q (@DonEsQue) December 21, 2015
'hermione is white in the films so to cast a black woman as hermione is discontinuity' shut the fuck UP

— hoe 4 poe (@eIiamartells) December 21, 2015
But, many fans are firing back supporting the casting decision:
Since we're discussing accuracy when racists want to complain about a Black Hermione. pic.twitter.com/eVeGat2kcE — Bougie Black Girl (@BougieBlackGurl) December 21, 2015
THEY CAST A BLACK HERMIONE???? *BURSTS INTO BLACK GIRL MAGIC TEARS* https://t.co/QH7Jonsw5W

— Ashley C. Ford (@iSmashFizzle) December 20, 2015
The play features Jamie Parker as the new Harry Potter and actor Paul Thornley for playing Ron Weasley. Rowling issued a statement saying, "I'm so excited with the choice of casting for Harry Potter and the Cursed Child. I can't wait to see Jamie, Noma and Paul bring the adult Harry, Hermione and Ron to life on stage next summer." In addition, Rowling pointed out that she never said Hermione was white.
Canon: brown eyes, frizzy hair and very clever. White skin was never specified. Rowling loves black Hermione ? https://t.co/5fKX4InjTH — J.K. Rowling (@jk_rowling) December 21, 2015
The play hits London on July 30th with previews starting June 7th at London's Palace Theatre. What do you think? Share with us your thoughts in the comments below!