Several Women Accuse Atlanta Photographer of Sexual Assault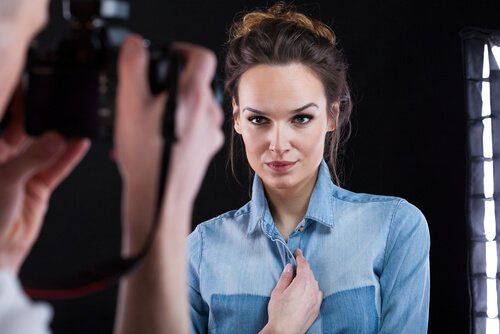 Models claim an Atlanta photographer sexually assaulted them.
Atlanta has one of the most powerful film industries
in the world. Along with the growing number of acting jobs, crew calls, and job opportunities, comes thousands of people trying to break into the film industry. If you're a model or actor, one of the things you need in your portfolio and resume is a headshot and perhaps a photoshoot. But, several group of women are now saying they were sexually assaulted by an Atlanta photographer. According to CBS 46, several women claim a metro Atlanta photographer is using his photography business to sexually assault women and now the police are investigating the complaints. "Over the past three years more than 20 women have come forward in a private Facebook group claiming they were inappropriately touched by 33-year-old Trent Chau." A former business partner of Trent Chau told CBS 46 revealed what it was like working with the photographer. "Inappropriate touching, feeling, exposing himself, asking them to do crude things well beyond what they thought they were showing up to photograph," Christopher Warrick said recalling stories he was told. Warrick added, "Each time I had the chance to speak with one of the ladies with the allegations, she would then refer me to two or three more ladies that had similar situations." Warrick said he and a few friends talked to Chau about the allegations and eventually ended their relationship with the Atlanta photographer. According to CBS 46, Chau convinced a client to undress and started touching her inappropriately and she repeatedly told him to "stop" Chau responded to these allegations on his Facebook page saying, "Yes there was touching, yes there was me probably not being the professional you want a photographer to be...I'm not trying to make the model look bad, but they said yes when I asked." No charges have been filed against Chau but, according to CBS46, police are still investigating the issue. Via
CBS46
Related:
What do you think? Share with us your thoughts in the comments below.