How to Get Cast on Leonardo DiCaprio's 'Don't Look Up'
LOS ANGELES - JUN 05: Leonardo DiCaprio arrives for the HBO 'Ice On Fire' Premiere on June 05, 2019 in Hollywood, CA - Image (DFree / Shutterstock.com)
Don't Look Up, is now in production and getting ready to film.
Leonardo DiCaprio and Jennifer Lawrence's new Netflix movie is now filming in Boston.
The upcoming feature film, Don't Look Up, started filming in early December. In the new movie DiCaprio and Lawrence play two astronomers that discover a meteor is headed towards earth. Meryl Streep and Cate Blanchette are also in the cast.
Here's all the information including the casting info, for the upcoming major motion picture.
Don't Look Up stars Leonardo DiCaprio, Jennifer Lawrence, Jonah Hill, Meryl Streep, Matthew Perry, Cate Blanchett, and Timothée Chalamet. The upcoming production will be directed by Adam McKay and centers around a group of astronomers who try to warn the world that a giant meteorite will destroy the planet in six months.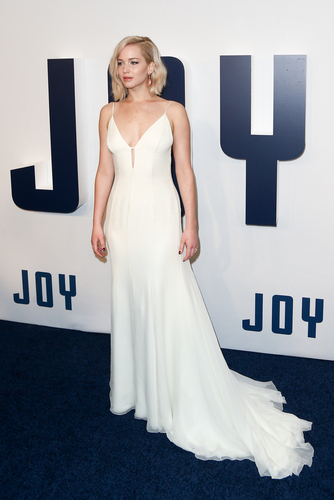 Debby Wong / Shutterstock.com
This huge ensemble will stream on Netflix and it will be one of the first projects for DiCaprio on the streaming platform.
Don't Look Up Casting Information:
According to IMDB, casting is done by Francine Maisler. Maisler is known for her work on 12 Years a Slave, The Revenant, Birdman, and The Big Short. Maisler's work is known for getting award-winning recognition. As of 2020, she has contributed to the casting of 12 films that were nominated for the Best Picture Oscar:
The upcoming movie is big; casting directors are mostly contacting actors to work on the film through talent agencies. If you are interested in a speaking role in the upcoming movie, contact your talent agent for an audition. If you do not have an agent, check out our guide to landing an acting agent here.
Extras Casting Call Information
Filming is now underway for Don't Look Up in Boston. For production, this big, producers like to keep details under wraps. Stay tuned for upcoming casting calls and auditions in Massachusetts, in the next coming weeks.
About Netflix's 'Don't Look Up':
Here is a draft SEO blog article about Leonardo DiCaprio and his Netflix movie 'Don't Look Up':
Leonardo DiCaprio Stars in Netflix's Don't Look Up
Leonardo DiCaprio is back on Netflix in the satirical sci-fi film Don't Look Up. The black comedy offers a unique take on how the world might react to an impending apocalypse scenario.
Don't Look Up features an all-star ensemble cast including Jennifer Lawrence, Rob Morgan, Jonah Hill, Mark Rylance, Tyler Perry, Timothée Chalamet, Ron Perlman, Ariana Grande, and Meryl Streep. It marked Adam McKay's second directorial film for Netflix after 2018's Vice.
DiCaprio plays Dr. Randall Mindy, an astronomy professor who makes the shocking discovery of a comet orbiting within the solar system. He and his student Kate Dibiasky, played by Lawrence, attempt to warn humankind of the approaching comet that will destroy planet Earth.
However, they struggle to get the attention of an apathetic president, played by Streep, and her incompetent son and chief of staff, played by Hill and Perry. The film highlights the absurdity of politics, media, and celebrity getting in the way of an actual life or death situation.
DiCaprio embraced the over-the-top nature of the film, delivering an amusing performance as the frazzled, eccentric scientist shouting warnings into the void. It marks his fifth collaboration with award-winning director McKay.
Don't Look Up premiered in theaters on December 10, 2021 and began streaming on Netflix on December 24. The film was nominated for four Academy Awards and DiCaprio received nominations at several critics awards for his role. Viewers can currently stream Don't Look Up exclusively on Netflix to catch DiCaprio's latest big screen performance.
More Project Casting Entertainment News:
'Samaritan' Starring Sylvester Stallone Casting Calls
Sylvester Stallone's MGM thriller 'Samaritan' is now filming and hiring actors in Atlanta, Georgia. 'Samaritan' will be directed by Julius Avery (Overlord), which is Stallone's next movie following 'Rambo: Last Blood'. 'Samaritan' center around a young boy who is out to...
Universal Pictures' 'WICKED' Musical Adaptation Casting Calls and Acting Auditions
Universal Pictures' WICKED is now casting and hiring actors in New Orleans, Louisiana. Casting directors are now casting actors, models, and talent to work on scenes filming in New Orleans, Louisiana this Fall 2020. Producers are seeking the...