Whataburger Commercial Extras Casting Call in Texas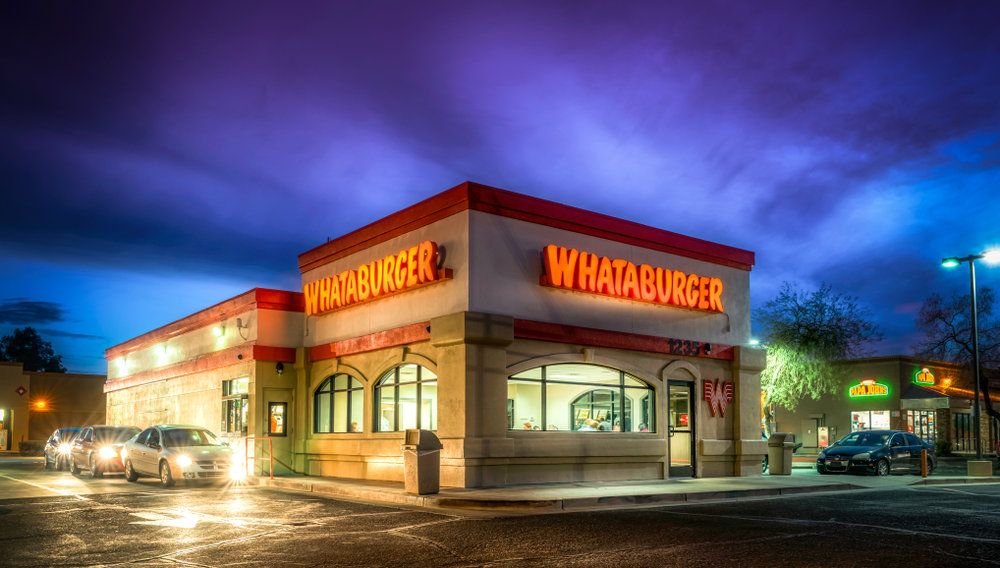 February 2, 2018: Whataburger fast food restaurant burger fries place Tucson Arizona at night (Manuela Durson / Shutterstock.com)
Whataburger commercial is now casting talent in Austin, Texas.
Casting directors are now casting actors, models, and talent to work on scenes filming on Tuesday, September 11th and September 12th in North Austin, Texas.
Producers are seeking the following types:
Seeking Men and Women, age range 20's-40's, any ethnicity.
How to audition?
To audition for a role int he upcoming Whataburger commercial, check out the casting call breakdown below.
Whataburger Commercial Casting Call
Extras Casting North Austin, Texas Area Seeking to book Non Union Talent for Whataburger Commercial. Shoot Date is Tuesday, September 11th and Wednesday, September 12th. **Talent selected will only work one day** Shoot will take place one day in Pflugerville and one in Manor. Rate is $100 Please have full availability with no time conflicts and reliable transportation if you are submitting for Tuesday, Wednesday, or both. Seeking Men and Women, age range 20's-40's, any ethnicity. To submit please email
[email protected]
and put "WHATABURGER" in the subject line. Please include the following: - Attach a current photo/headshot (in color) - Name - Contact Number - City you reside in - List if you are fully available Tuesday, 9/11 or Wednesday, 9/12 or both dates. SUBMISSION DEADLINE SAT 09/08 - 9:00 AM Those who are selected will be notified via email. Thanks and we look forward to hearing from you soon! Michael Michael Druck Casting
What do you think? Discuss this story with fellow
Project Casting
fans on
Facebook
. On Twitter, follow us at @projectcasting.
If you are not local and/or do not fit the description, do not apply