Netflix's 'Red Notice' Casting Call for Featured Roles
NEW YORK - April 8, 2017: Dwayne "The Rock" Johnson attends the premiere of "The Fate Of The Furious" at Radio City Music Hall on April 8, 2017, in New York. (JStone / Shutterstock.com)
Casting directors are now casting actors, models, and talent to work on scenes filming on Tuesday, January 21st and January 22nd in Atlanta, Georgia.
Producers are seeking the following types:
MALE
Ages 20 to 40 ONLY
HEIGHT RANGE: 6'5" or TALLER
CAUCASIAN, EASTERN EUROPEAN ...especially RUSSIAN!!, MIDDLE EASTERN, or HISPANIC LOOKS
About 'Red Notice':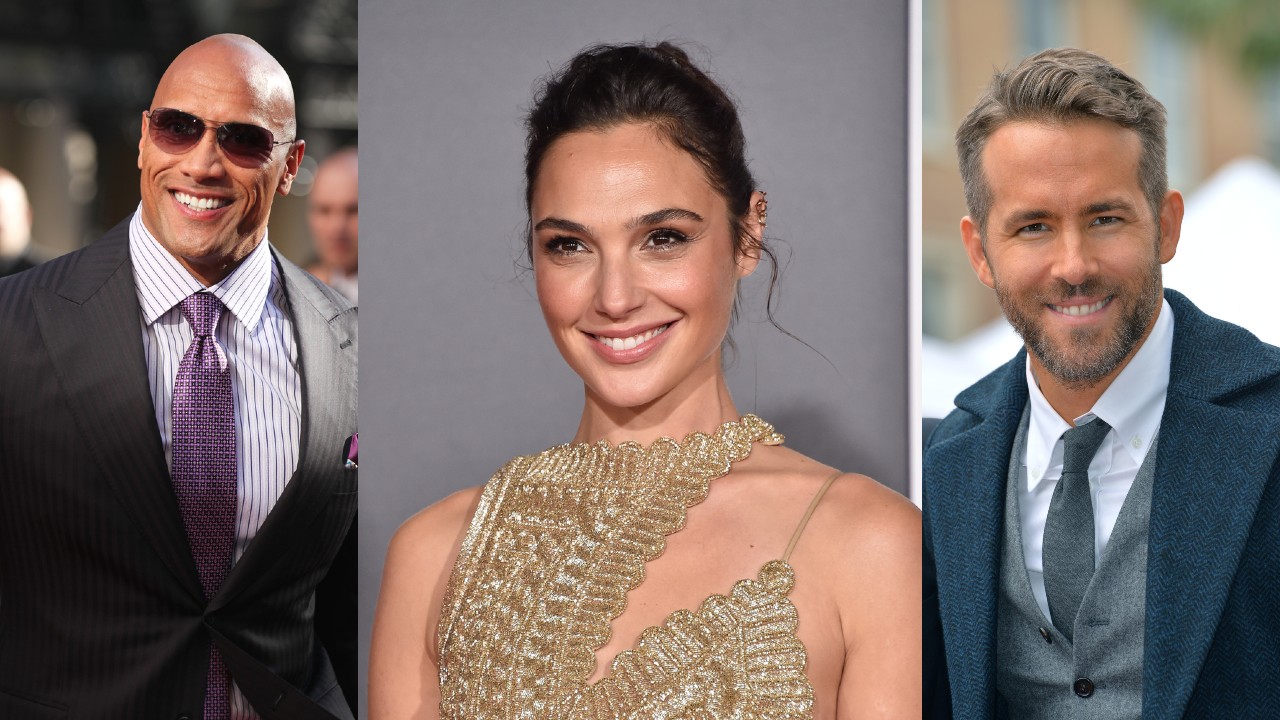 Related: Netflix's 'Red Notice' to Film in Atlanta
Ryan Reynolds
. It is is an international action thriller centered around the pursuit of the most wanted art thief in the world.
How to apply:
REVISED POST For "RED NOTICE" - FEATURED VERY TALL and TOUGH PRISONER!! - HIGHER INCREASED PAY RATE - FILMING next TUES 1/21 and WED 1/22
---
PLEASE READ CAREFULLY, especially regarding the SHORT or NO HAIR and CLEAN SHAVEN REQUIREMENT
---
Casting for a YOUNGER TALL TOUGH LOOKING MAN, to be a featured Prisoner NOTE: must have short or NO HAIR and either CLEAN SHAVEN or scruffy only (approx 4 days growth) for the scenes...(or willing to shave and/or cut hair - MALE - Ages 20 to 45 ONLY - HEIGHT RANGE: 6'8 " or TALLER - BIGGER GUYS (IMPOSING SIZE, ETC..) - CAUCASIAN, EASTERN EUROPEAN ...especially RUSSIAN!!, MIDDLE EASTERN, or HISPANIC LOOKS
---
FILMING on TUES 1/21 and WED 1/22 Filming Location: Atlanta Metro Studios ( just SW of Atlanta (Union City) Daily pay rate: $200 for 8 hrs with OT after that
---
PLEASE SUBMIT TO:
[email protected]
and SUBJECT LINE: TALL RUSSIAN PRISONER
---
Please send good CURRENT photos: ONE from the chest up, and ONE from the knees up. Please LOOK the PART- take a photo in a solid color TANK TOP or T Shirt. Send photos that are NON-SMILING, looking SERIOUS NOTE: if you have professional headshots, you MUST include candid shots. ---and then... Please LIST the following IN THE BODY OF YOUR EMAIL in a LIST format...just like this: First and Last NAME PHONE NUMBER (s) CITY & STATE (where you will be coming from) ETHNICITY Email address AGE Height Weight SIZES: You must include accurate sizes MEN: Jacket, Collar x Sleeve, Waist x Inseam Shoe - AND- TATTOOS: say "NO TATTOOS" or list where , what and how large your tattoos are.
---
You MUST be local to the greater Atlanta area, or willing to work as a local hire.
Related: How to Find Acting Auditions and Casting Calls
Please do not apply, if you are not local or if you do not fit the description.
What do you think? Discuss this story with other fans on Instagram @projectcasting