Netflix 'Take The Ice' Nationwide Open Casting Call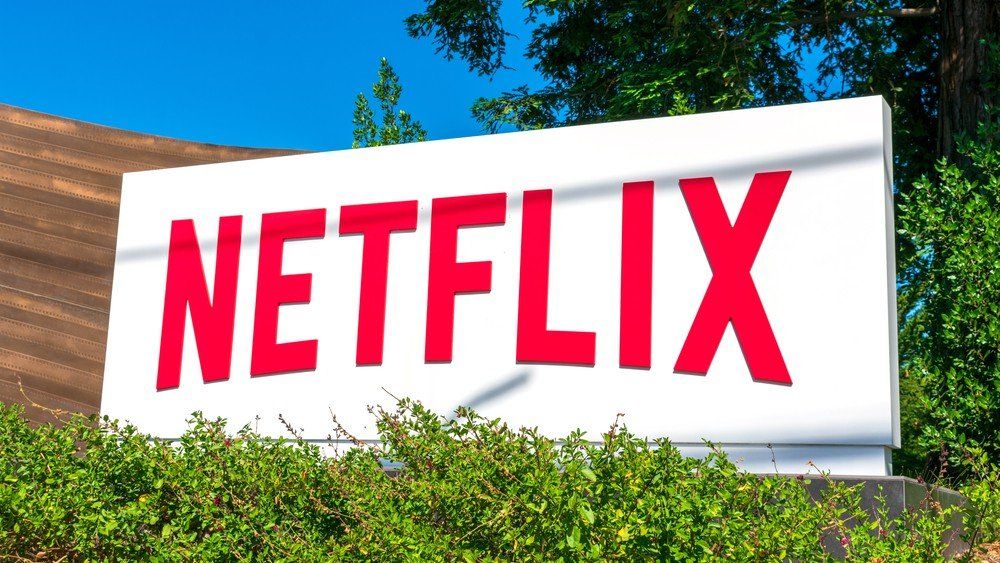 Netflix sign at company headquarters in Silicon Valley. Netflix, Inc. is an American media-services provider and production company - Los Gatos, California, USA - 2020 Editorial credit: Michael Vi / Shutterstock.com
Casting directors are now casting actors, models, and talent to work on scenes on the new Netflix feature film Take The Ice.
Producers are seeking the following types:
Ice Skaters and Roller Skaters
About Netflix's Take The Ice:
Netflix has revealed a new family ice-skating movie that Charles Randolph-Wright will direct.
According to reports, the film will center around a young 15-year-old from Booklyn who dreamed of becoming a top ice skater and practices becoming one by busking in the park by performing skating tricks. She finally gets a chance to compete where she faces uphill battles to win the top prize
Charles Randolph-Wright will work as the movie's director. He has a long history in Hollywood with notable onstage productions including Motown: The Musical and Cuttin' Up.
Randolph-Wright recently directed TV projects such as Delilah, Greenleaf, and Katy Keene.
Deborah Swisher will work as the writer for the movie. Swisher's previous writing credits include working on the BET dramas In Contempt and Benched.
Olympic gold medalist Brian Boitano, who won gold at the 1988 Winter Olympics is working as producer on the project. He will also provide the choreography for the skaters.
Debra Martin Chase is on board as a producer through her company Martin Chase Productions who has worked with Walt Disney and Universal Television on many projects for over two decades. Some of her well-known projects include The Equalizer, True Spirit, Harriet and The Princess Diaries.
In a statement released by Netflix, Debra Martin Chase said:
"This movie will remind us that with determination, focus and hard work we each have the power to make our biggest dreams come true. I am so happy to be working with my longtime friends Naketha Mattocks and Charles Randolph-Wright and ice skating icon Brian Boitano. It's the dream team for this movie."
How to apply?
To audition for a role in the upcoming Netflix feature film, check out the casting call breakdown below.
Netflix Take The Ice Casting Call
Take The Ice Open Casting Call
Produced by Debra Martin Chase, Charles Randolph-Wright, Brian Boitano
Distributed by Netflix
Kim Coleman Casting(Fatherhood, Da 5 Bloods, Space Jam: A New Legacy, Cheaper by the Dozen, Harriet, The Upshaws, Family Reunion)
Looking for ice skaters and roller skaters
Seeking actors to portray competitive high school-aged ice skaters (between 14 to 18 years old). Submit athletic actors with amazing ice skating and/or roller skating skills.
Actors of any gender, age (over 18), body type and/or ethnicity who can portray the role as described are encouraged to submit. Show us your best moves…command of forward and backward crossovers, single and or double jumps, forward and backward spins, footwork sequences, flexibility moves like spirals, in a Bauers, spread eagles.
MUST HAVE EXCEPTIONAL ICE SKATING AND/OR ROLLER SKATING SKILLS
We are committed to inclusive, diverse casting. For every role, please submit qualified performers, without regard to age, sex, ethnicity, disability, race, color, national origin, sexual orientation, gender identity, or any other basis protected by law unless otherwise specifically indicated
More Project Casting Entertainment Jobs:
Netflix's 'La Casa De Papel' Casting Call for Lead Speaking Roles
Netflix's La Casa Del Papel is now casting actors for an immersive experience project in Miami, Florida. Casting directors are now casting actors, models, and talent to work on scenes filming in Miami, Florida. Producers are seeking the...
'Jane' Starring Madelaine Petsch Open Casting Call
Jane is now casting and hiring actors in New Mexico. Casting directors are looking for actors, models, and talent to work in the upcoming feature film as it films in Albuquerque, New Mexico this Summer 2021. Casting...
ABC's 'The Wonder Years' is Now Casting in Atlanta
'The Wonder Years' is returning to ABC with a Black family. The network is teaming with Lee Daniels (Empire) for a reboot of the coming-of-age comedy, which ended nearly 30 years ago. Join Project Casting to...