A-List Actresses Reveal What They Bought With Their First Paycheck
Actors reveal what they bought with their first paycheck.
Acting is tough. You have to take acting classes, get head shots and audition hundreds of times before ever getting an acting job. The Hollywood Reporter recently sat down with some of the biggest actresses in Hollywood including Jennifer Lopez and Kerry Washington and asked them, what did you buy with your first paycheck? The answers were pretty surprising. Kirsten Dunst saved her money and bought her mother a house. Constance Zimmer bought an eight-person dining room table and Regina King bought a car at 16. But, it was Kerry Washington's response that was so humbling. Her biggest acting job came in the hit movie 
Save the Last Dance. 
She was so shocked that she got paid a per diem that she hid the money under her bed at night.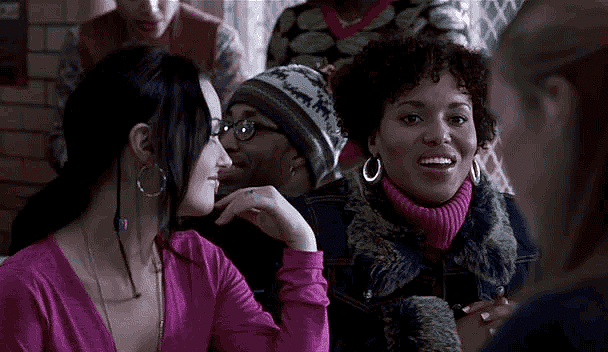 This is so Bronx girl of me. My first movie was a crazy guerilla filmmaking, independent movie, so our transpo department was a Metrocard. Save the Last Dance was my second movie, and we had a per diem. I couldn't believe somebody was handing me cash and I literally used to hide it under my mattress for the whole movie. I put myself on a tight budget of what I could spend. And at the end of it, I used all the cash from the three months and bought my first laptop.
Jennifer Lopez took her first paycheck and bought a Mercedes and broke up with her boyfriend.
I was driving a Honda hatchback that Keenen Ivory Wayans had given me when I moved out here when I was a Fly Girl [dancer on In Living Color>. And I had been driving it to every audition. And when I got, I think it was a regular series, I bought a car — a Mercedes. And it was a huge deal, though I was signing the lease to the car and breaking up with my boyfriend the same week. We were in the dealership and I was crying.
When I first started acting I moved from Miami, Florida to Atlanta, Georgia and started working as a background extra. With my first check of $64 dollars, I paid a portion of my student loans. While, my story is not as glamorous as Kerry Washington or Jennifer Lopez's, it definitely goes to show that not every actor is born rich and famous. Via
THR
What did you spend your money on with your first acting paycheck? Leave us a comment below.