"Jumanji 2" is Now Casting Talent to Work TODAY in Atlanta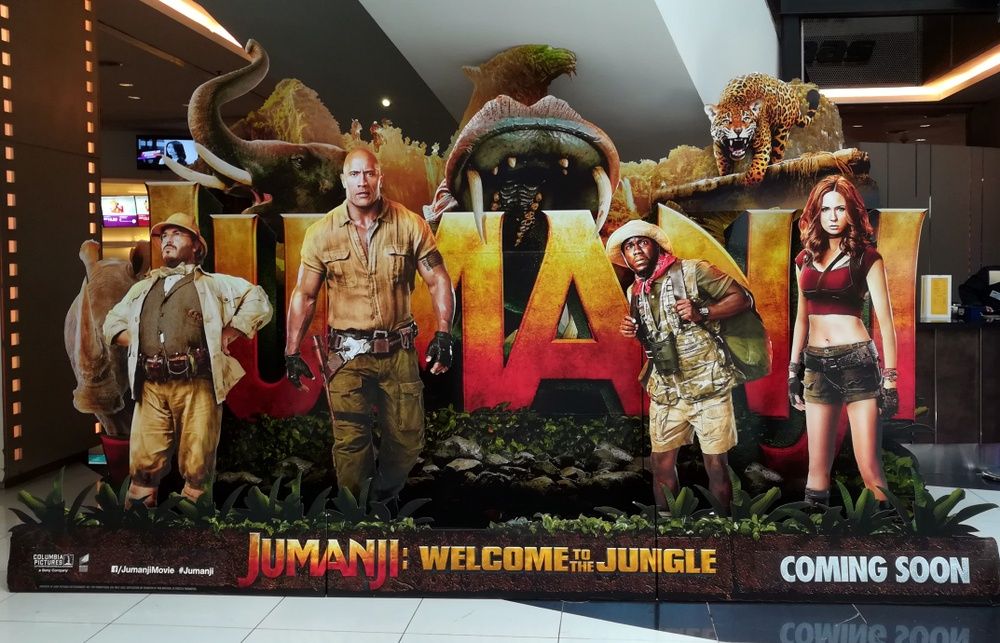 KUALA LUMPUR, MALAYSIA on 14 December 2017 - Standee of Jumanji: Welcome to the Jungle display at the cinema to promote the show. It is a 2017 American action adventure comedy film (ukmng / Shutterstock.com)
According
to
reports, "Jumanji 2" is now filming under the production title of "J19?. Tammy Smith Casting is now casting actors, models, and talent to work as background actors for scenes filming on Thursday, February 14, 2019 in Atlanta, Georgia. Producers are looking for men and women, ages 18 to 80, all ethnicities to work on the scene. Casting directors are looking for new talent to work on the upcoming feature film.
About "Jumanji 2":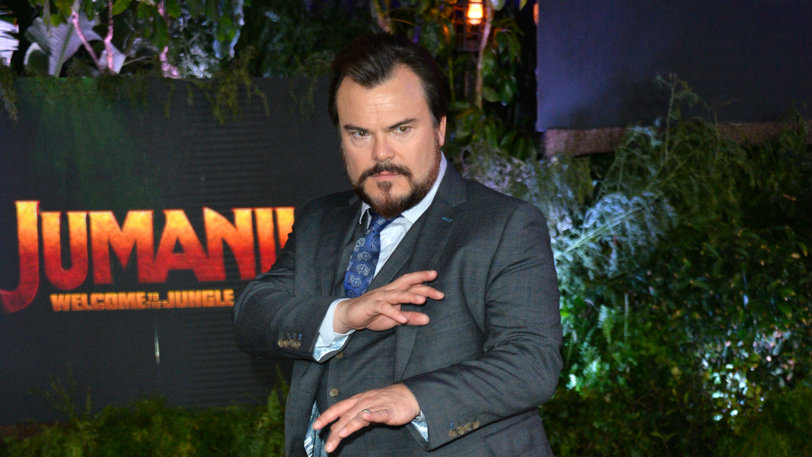 Details for the new "Jumanji: Welcome to the Jungle" sequel have not been released. Danny DeVito and Danny Glover, have also landed roles in the movie based on 1981 by Chris Van Allsburg. The upcoming movie will star Dwayne Johnson, Jack Black, Kevin Hart, Karen Gillan, Nick Jonas, and Bobby Cannavale.
How to apply:
"J19"- WORKING tomorrow, 2/14 WORKING tomorrow, THURS 2/14 FILMING LOCATION: ATLANTA
(MIDTOWN)
Start time will be around 12noon! We need: NEIGHBORS with CARS (preferably DIRTY CARS for WINTER) - MEN and WOMEN, AGES 18 to 80 - ALL ethnicities - NEW FACES and you canNOT work this if you are already booked for Saturday with us!! IMPORTANT NOTE: THIS SCENE TAKES PLACE IN WINTER (CHRISTMAS TIME) in the New England- you MUST have WINTER COATS, HATS, SCARVES and BOOTS or WINTER SHOES for this scene. If you don't already own this attire, you must be willing to have the wardrobe by the time you work (pick up some at a thrift store, borrow some, etc…) in order to submit. NEIGHBORS COULD WORK ON CAMERA OUTSIDE OF THE CAR!!! PHOTOS BELOW- SCROLL DOWN TO SEE THE WINTER LOOKS they want! - SUBMIT TO:
[email protected]
- SUBJECT LINE: "CAR IN THE SNOW"
---
PLEASE INCLUDE CURRENT, CLEAR, PHOTOS !!! 1 from the chest up, and 1 full length photo from the knees up. Your photos should be the look of the type you are submitting for Include a CAR photo IF you have one.
---
Then please List the following First and Last NAME PHONE NUMBER (s) CITY & STATE (where you will be coming from) Email address AGE Height Weight CAR INFO: COLOR, YEAR, MAKE and MODEL (and tell us if it is currently DIRTY) And to verify that you either HAVE the WINTER ATTIRE or can get some this week, PLEASE ALSO VERIFY in a sentence, that you have TRUE WINTER ATTIRE (for 0 to 20 degree NEW ENGLAND, not Atlanta!!!) And then list "NEW FACE" AGAIN, you cannot work this if you are working Saturday. NO EXCEPTIONS!
---
You MUST be WILLING TO WORK in the greater Atlanta area as a local hire To apply for a role in "Jumanji 2", check out the casting call breakdown
here
.
Please do not apply, if you are not local or if you do not fit the description.
What do you think? Discuss this story with other fans on Instagram
@projectcasting