HBO's New Series is Now Looking for Cars to Appear in the Show
LOS ANGELES, CA - DECEMBER 16, 2016: Actor Adam Devine at the world premiere of "Why Him?" at the Regency Bruin Theatre, Westwood. - Image (Featureflash Photo Agency / Shutterstock.com)
HBO's "The Righteous Gemstones" are looking for people with very specific cars for scenes filming this March 2019 in Charleston, South Carolina. Casting directors are looking for people with RVs, Airstream trailers and tricked out cars. Filming will shoot on March 6th or 7th in Charleston.
About HBO's The Righteous Gemstones: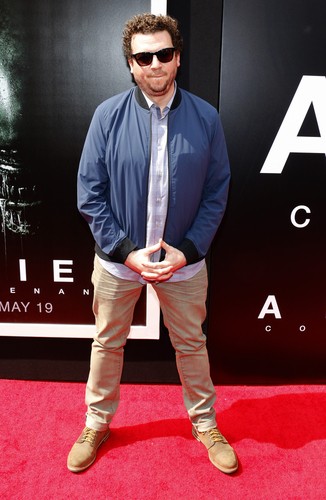 Danny McBride (
Eastbound & Down
,
Vice Principals
) is returning to HBO with his latest project,
The Righteous Gemstones
. The new comedy centers around a world-famous televangelist family with a long tradition of deviance, greed and charitable work — all in the name of the Lord Jesus Christ. McBride will star as main character Jesse Gemstone, who sees himself as a maverick in the ministry game, taking what his father, Eli Gemstone, has built and expanded it for a more modern audience. In addition to playing Jesse, McBride will also serve as a writer, director and executive producer on the series. (
Via
)
How to audition?
HBO's The Righteous Gemstones (Charleston, SC) Seeking some folks with very specific vehicles for filming.ALL RACES AND TYPES NEEDED ***HAVE A TRICKED OUT CAR? Available on Wed. 3/6? Send us your information and photo as well as your vehicle's. ***ALSO looking for folks that actually work in a Garage or Rim Shop for 3/6. ***ARE YOU A RETIRED COUPLE WITH AN RV? OR A COUPLE WITH AN AIRSTREAM TRAILER? If so, are you available on Thursday 3/7?
---
Submissions for these request should be sent to

[email protected]

with heading being the Date request you are submitting for. EXAMPLE 3/6 TRICK OUT CAR. Submissions should include current photos (can be taken with a cell phone) Name, Phone, Age, City/State you reside, Height/Weight,Clothing Sizes, Description of visible tattoos, Color/Make/Model/Year Vehicle.
Related: How to Find Acting Auditions and Casting Calls
Please do not apply, if you are not local or if you do not fit the description.
What do you think? Discuss this story with other fans on Instagram
@projectcasting