Amazon's "The Marvelous Mrs. Maisel" NYC Casting Call for a Chinese Actors
LOS ANGELES - JAN 27: The Marvelous Mrs Maisel Cast at the 25th Annual Screen Actors Guild Awards at the Shrine Auditorium on January 27, 2019 in Los Angeles, CA - Image
Amazon's "The Marvelous Mrs. Maisel" season 3 is now casting Chinese background actors to play pedestrians, restaurant goers and gamblers. Filming will shoot on Thursday, April 4th in New York City with a wardrobe fitting on April 1st in Brooklyn, New York.
About Amazon's "The Marvelous Mrs. Maisel":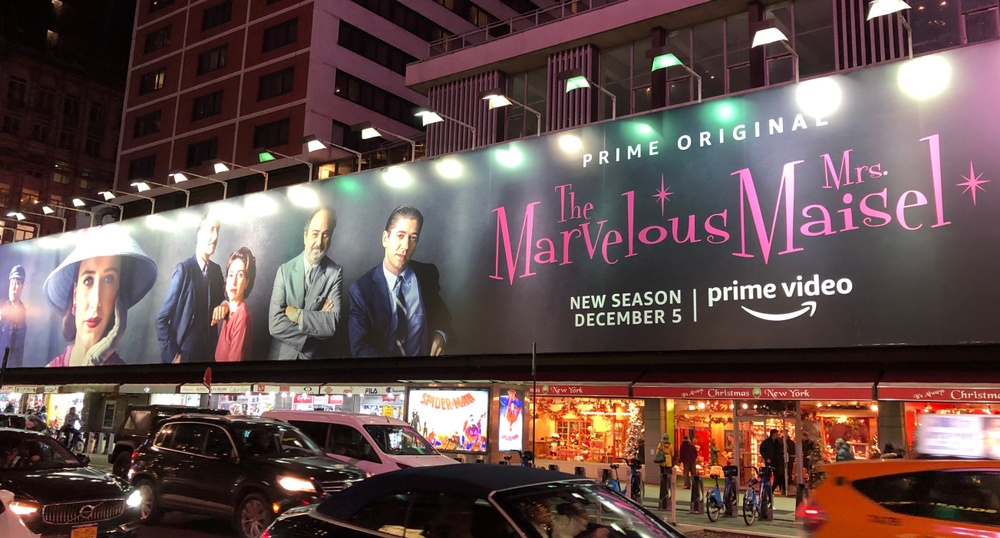 Winner of 8 Emmy Awards. In 1958 New York, Midge Maisel's life is on track- husband, kids, and elegant Yom Kippur dinners in their Upper West Side apartment. But when her life takes a surprise turn, she has to quickly decide what else she's good at – and going from housewife to stand-up comic is a wild choice to everyone but her. The Marvelous Mrs. Maisel is written and directed by Amy Sherman-Palladino (Gilmore Girls). [via 
Amazon
>
How to apply:
NON UNION MEN TO PORTRAY 1950s CHINATOWN TYPES! Grant Wilfley Casting is seeking SAG-AFTRA and NON UNION Men & WOMEN for background work on the Golden Globe & Emmy Winning award show THE MARVELOUS MRS. MAISEL, season 3! Seeking 1950s Chinese pedestrians, restaurant goers and gamblers. Ages 18-99. Men must be okay getting a 1950s haircut and being clean shaven. Women must have hair that doesn't touch the shoulders OR are okay having it cut by our hair dept. All must be comfortable working around atmospheric smoke. No wool allergies. Must be 18 years old and older to work on this scene. SHOOT DATE IS THURSDAY APRIL 4th in NYC. Wardrobe fitting is on MONDAY 4/1 in Brooklyn. If interested, please email
[email protected]
with the following information: -YOUR NAME -PHONE# -SAG-AFTRA or NON UNION -Avail for April 4th shoot date (must have full day and night availability) -all wardrobe sizes (Men: height, weight, jacket, neck, sleeve, waist, inseam, shoe. Women: height, weight, dress, bust, waist, hip, shoe) -What forms of ID you can bring to set to fill out an I9. -If you worked on SEASON 2, if so when and as what. -Confirm you are local to the Tri State area -Men: Are you okay getting a 1950s haircut? -Men: Are you okay being clean shaven? -Women: what is the current length of your hair? -Women: does your hair touch your shoulders? -Women: do you have any highlights, undercuts, weaves, braids, bayalage or color in your hair? Or do you wear a wig? -Women, if your hair touches your shoulders, are you okay having it cut by our hair dept? -Do you have any visible tattoos? -Please attach current, candid photos. Need to see current hair style and length. One photo should be full body. ***subject line should say "FACEBOOK CHINATOWN" NON UNION RATE IS $210/12hrs. SAG rates apply to SAG members.
Related: How to Find Acting Auditions and Casting Calls
Please do not apply, if you are not local or if you do not fit the description.
What do you think? Discuss this story with other fans on Instagram 
@projectcasting