$3,200 Commercial Casting Call for Surfers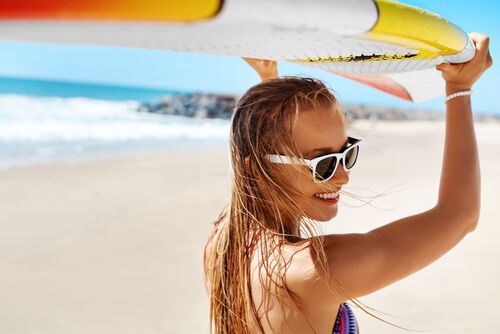 Calling all surfers! Exciting casting opportunities in RI, MA, and NH.
Attention, surfers of Rhode Island, Massachusetts, and New Hampshire! We have some thrilling news for you. A fantastic casting call has just been announced for an upcoming non-union commercial project, and they are searching for talented individuals like you to bring their vision to life. Not only will you have an opportunity to showcase your surfing skills, but you will also be generously compensated with a payment of $3,200 if selected. So grab your boards and get ready to ride the waves of this exciting opportunity!
Are you a passionate surfer between the ages of 25 and 35? This casting call is tailored specifically for you! The production team seeks talented individuals from Rhode Island, Massachusetts, and New Hampshire to join their upcoming commercial projects. Whether you're a seasoned pro or an up-and-coming talent, this is your chance to shine and be a part of something extraordinary.
While details about the commercial project remain undisclosed, one thing is certain: it revolves around the captivating world of surfing. From the exhilarating rush of catching the perfect wave to the unspoken camaraderie among surfers, this project aims to capture the essence of the surfing lifestyle and share it with the world. The possibilities are endless, whether it's a brand promotion, a campaign for a beach-related product, or a celebration of the surf culture.
Imagine yourself starring in a captivating commercial, gliding effortlessly across the waves, showcasing your exceptional surfing skills, and inspiring others with your undeniable passion. This casting call offers a platform to display your talent and love for surfing while connecting with like-minded individuals who share your enthusiasm for the sport.
Not only will you have an unforgettable experience, but if you are chosen for the role, you will also receive a generous compensation of $3,200. This is not only a chance to be a part of a remarkable project but also an opportunity to kickstart your career in commercial acting.
Surfers in Rhode Island, Massachusetts, and New Hampshire, this is your time to shine! Take advantage of this incredible casting call to showcase your surfing prowess and immerse yourself in the exciting world of commercial acting. With the chance to be a part of an exciting project and a generous payment of $3,200, if selected, this opportunity could be the gateway to an exciting career in the industry.
So grab your board, catch the next wave, and ride it straight into the spotlight. Your surfing skills could become the stars of the next big commercial sensation. Good luck, and may the waves be in your favor!
How to apply?
Check out the casting call breakdown below to audition for a role in the upcoming production.
Join Project Casting to access jobs you can apply to right now.
$3,200 Commercial Casting Call for Surfers
NOW CASTING
Surfers

Age 25-35 in RI, MA, and NH
For non-union project
Pays $3,200 if cast
Interested? Apply Now!
You deserve to get discovered. Find more jobs, networking opportunities, and resources on Project Casting.