Los Angeles talent agent reveals 12 things you never knew about Hollywood.
There is a lot of moving parts that go on behind the scenes of your favorite TV shows and major motion pictures. But on Sunday, one talent agent decided to pull back the curtain and reveal what it is really like to work as a talent agent, how aspiring actors get a break in the industry, and amazing industry secrets.
One Reddit user TheatricalAgent held an AMA and here are the 12 best questions and answers below.
12. How do you pick an actor to represent? I understand you are in a "top" agency but do you actively recruit people or do you wait for them to come to you with a resume?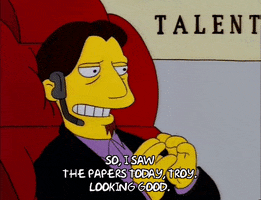 The way I started in the business when I was promoted to an agent was to scout for talent at film festivals almost exclusively. More often than not we flew to the big fests like Sundance, Tiff, Tribeca, etc. Other methods included "inheriting" lesser known but familiar actors from other agents catalog in our company. Being an agent is busy work and juggling too many names can get overwhelming quick. A good number to balance is around 10-15 tops. You have your heavy hitters at the top of course and then the relative newcomers you take on from being impressed with them in feature or short films you see play at said festivals.
Not much has changed these days. One big thing that has been aided by online presence is networking. It may be unfair or sound unfortunate, but the only way to actually receive a call back is if we recognize a name that has a growing star power with a series regular role on tv or a couple feature films on their recent credit. They may be frustrated with the lack of traction their careers get due to their agencies/agents not having much networking outside of a few casting directors in town.
11. What about scouting social media?
For example, I've seen an agent contact talent before after seeing a video on youtube that had cracked a certain number of views and being impressed by the quality of work on the channel. This was back in 2011/2012, granted, so things have changed some.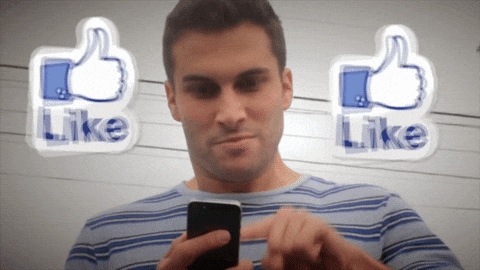 I genuinely think social media presence alone doesn't give a person an advantage in getting representation in today's business world. When youtube celebrity-ism was burgeoning a couple years ago (I'd estimate around 4-5 years ago) there was a mad dash to sign these creators but I think there was suddenly a realization there isn't really much to gain from repping clients whose body of work is online based. Most of the talent can earn tons of money on their own doing the same thing and are often hesitant to drop their online work and focus on theatrical work as they'd have to start from the bottom again and go out on auditions (something they haven't trained properly for).
As for creativity, I'd always advocate for the creative talent that submits their short films to film fests. Racking up credits doesn't guarantee anything either but I'd put my faith in someone who has the vision and potential in their own product.
10. What recommendations could you give for someone looking for a lit agent/manager?
Someone in your shoes already has a huge advantage over those who are just starting.
1) You already have a proven commodity in your hands and scored a distribution deal.
2) Not just any deals, it's with brand recognized names.
I'm sure you already have done this but I'd approach an agency this way. Look up every agency and look up their literary agent list(s). Send to those only as admittedly theatrical agents are a stressed out bunch and quite fickle at times and will have no time for wrongly sent messages/letters to their office.
Once you have a mass mailing list for the literary agents you would like to correspond with, keep all the positive updates for your feature immediately after your intro and quick explanation of your project.
Here's to one of those agents reading your letter.
9. What was the most difficult aspect to the business?
Also, if you don't get scouted at a film festival, what is the best way to get yourself out there to an agent?
Building up your work via few feature films or guest spots on television will do wonders for your brand. Your name is everything in the business and once it starts hitting an agent's attention, you slowly build your rep until one day an agent looks up your name on imdbpro to see what agency you're with.
8. Do you guys keep a ranking of agencies in town? What about poaching clients from other agents?
I'm not going to lie. It happens all the time. Both ways I might add. An agent may actively secretly recruit a big star name to join their company or a star who is frustrated with lack of work in their careers with their current agency may contact another agent/agency and jump ship that way. Just the nature of any business.
As for rankings, we keep a track of everything in the trades regarding the business but the daily workload of an agent is enough to keep us busy from being concerned over who is joining whom or who is losing who, etc.
7. Do I need representation to get noticed by an animation studio?
Not sure how to get my foot in there.
Undoubtedly yes. The transition/balance between commercial and theatrical work is night and day. Live action and animation are alike in terms of business but completely different in the process. However, just like nabbing a role is next to impossible in a feature without representation, a premiere voice acting role without an agent reaching out to a casting director are very low odds.
6. What about foreign actors?
How hard it is generally to get an 01 visa, and will you still go through the hassle of representing a non-American living in LA?
Personally, I've never encountered that situation you described. But I do know of a few cases where a burgeoning international talent eventually make their way over and go on to have productive careers. I will say that every agent makes sure their prospects have their ducks in a row: the onus will always be on the talent to get proper paperwork done. Unless that part is taken care of, all you can expect even with festival or feature film success, is a hearty handshake until you do so.
5. Any LA area teachers you recommend?
People your clients have studied with/been coached by and you saw marked improvement afterwards?
In all honesty, I don't have a clue about acting coaches/schools that would benefit an actor. In fact, over half of the talent I represent didn't have formal training in some capacity.
4. Is it possible/how do you recommend obtaining LA representation (probably at the boutique level) while I'm still out here to take advantage of the surge of filming near me?
If you're in the ATL area already, I would recommend staying there and building up a solid network/resume to your credit before you relocate. There are a ton of jobs opening in that area due to the advantageous tax credits of Georgia. Know the casting directors based there and work with your agent in boosting your profile so you'll get noticed for an audition locally.
3. What are the first 3 things I should do to have a shot at getting five minutes in your office?
Hypothetically, let's say I arrive in Los Angeles next week as a SAG-Eligible actor.
Despite what trade publication may have some believe, you'd have to have a strong resume to even have a couple minutes devoted to considering contacting you. Even if an agent is completely wowed by your personality/charm/etc, there needs to be extremely strong evidence that backs up our case to represent you, to the top.
Agencies are money makers and the last thing they want to hear is about a passion project by one of their own. Someone who is a new actor in town doesn't get a glance most of the time because it means an agent would have to stick their neck out for an unproven commodity and more often that not, those projects fail. This is why new actors mostly start out with smaller brand local agencies and work their way up just as at any other job. If you have 4 years of experience as a manager, you'll get instant consideration over an applicant who has only had a few weeks worth of experience as a clerk.
2. Are there any good tips for aspiring actors to help them get a "foot in the door" of the industry. Best schools/programs to follow? 
And on the flip side, any thing to avoid that might hinder your career?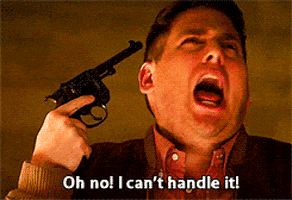 There really isn't a 'best' school for these kind of things I often find. It's more of what kind of actor you want to be. Do you want to be solely an actor with no experience that gradually works on student films, short films, non paying non union films and then build your resume that way? Or do you want to create and act in your own work, submit to festivals for exposure and make a name for yourself that way? Even if you don't get into Sundance, Slamdance, etc there are plenty of festivals you could make your name familiar to those attending and build your reputation that way.
I would advise blind submissions to agents/agencies in hopes of one actually reading it. None of the top, even the lower ranked agencies, will ever look at the letter.
It's hard being an actor just starting out. Quite daunting but I always maintain you give yourself the best chance by being creatively active.
1. How does a developmental actor figure out which agents to submit for?
I actually have a lot of experience, but no TV/studio films. All indies. Thanks!
Developing actors should always start with student/short films/etc. Keep up the work with indie features/shorts.
You can read the full AMA here.