Want a role in the new Thor: Ragnarok movie? Here's the casting call information behind the next Thor movie.
Marvel's Thor is BACK
Thor first hit movie screens in 2011 and is based on the Marvel Comics character of the same name, produced by Marvel Studios and distributed by Paramount Pictures. It was the fourth movie in the Marvel Cinematic Universe and the movie was directed by Kenneth Branagh, written by Ashley Edward Miller & Zack Stentz and Don Payne, and stars Chris Hemsworth,Natalie Portman, Tom Hiddleston, Stellan Skarsgård, Colm Feore, Ray Stevenson, Idris Elba, Kat Dennings, Rene Russoand Anthony Hopkins.
Sam Raimi, the director of the first Spider-Man movies, first developed the concept of a film adaptation of Thor in 1991, but soon abandoned the project, leaving it in "development hell" for nearly a decade . The rights were later picked up by various film studios until Marvel Studios signed Mark Protosevich to develop the project in 2006, and planned to finance it and release it through Paramount Pictures.
Since then, producers have released two sequels surrounding Thor boosting the film's franchise into the hundreds of millions.
About Thor: Ragnarok
Taika Waititi was recently chosen to direct the next Thor movie which will start production in 2016.
According to Variety, Tom Hiddleston and Jaimie Alexander will also be back to star as Loki and Lady Sif, respectively. The script for Thor: Ragnarok was written by Christopher Yost and Craig Kyle. It is important to point out that Yost was a co-writer on Thor: The Dark World.
Details surrounding the movie have not been revealed. However, reports suggest that the movie will take place somewhere other than Earth and Asgard.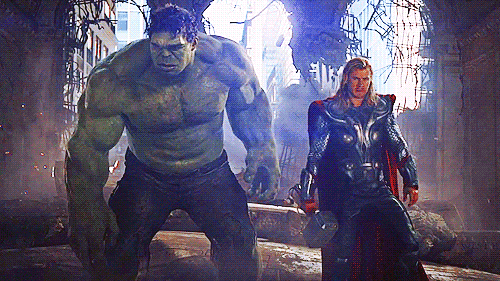 It was rumored that Marvel was interested in recasting the actor that plays the Hulk. However, reports suggest Mark Ruffalo will appear as the Hulk. This will be the first time Ruffalo appears as the Hulk in a movie that isn't an Avengers movie. But, there are currently no reports as to how the Hulk will play into the storyline for the upcoming Thor movie.
Thor: Ragnarok Speaking Role Casting Information
According to IMDB, Sarah Finn is the official casting director behind the next Thor: Ragnarok movie. This should not come as a surprise. Sarah Finn was the casting director behind The Avengers, Guardians of the Galaxy, Iron Man, Iron Man 3 and most recently, Captain America: Civil War.
Sarah Finn Casting was recently at the 30th Annual Artios Award in Los Angeles and Marvel's lead casting director shared what she looks for in an actor before every audition. It's called "star quality."
For a production this big, casting directors are contacting talent through talent agencies. If you are interested in a speaking role in the upcoming Thor: Ragnarok movie contact your talent agent for an audition. If you do not have an agent, check out our guide to landing an acting agent here.
You can contact Sarah Finn Casting on Facebook via message here.
Thor Ragnarok Extras Casting Information
Details surrounding the extras casting director for the next Thor movie have not been released. However, as filming starts production in 2016, producers will announce the extras casting company behind Thor: Ragnarok.
Related Casting Information news:
What do you think? Are you going to audition for a role on Marvel's Thor: Ragnarok? Share with us your thoughts in the comments below!