Aaron Paul Reveals His Worst Audition Ever [VIDEO]
Aaron Paul reveals his worst audition of his life and it's pretty hilarious.
Every actor has had one bad audition in their lifetime. It's unlikely though, that an actor ruined their audition by performing a magic trick.
Breaking Bad's
Aaron Paul just revealed an incredible story about his worst audition, and it turns out that his failed attempt at landing an acting job because of a magic trick. Before Aaron Paul was cast as Jesse Pinkman, Paul was a struggling actor who landed a small role on J.J. Abrams'
Mission: Impossible III
in 2006. The actor had been told by a friend that worked with Abrams on
Lost
that the director loves magic tricks, and, Aaron Paul decided to bring up magic during his audition. So, Paul did a card trick in front of everyone including Tom Cruise and J.J. Abrams. However, the trick failed miserably, as Paul had told Abrams that it would, and it led to quite an awkward moment in the audition room. Fast forward a year later, Paul is about to audition for J.J. Abrams for
Cloverfield
and things get awkward once again.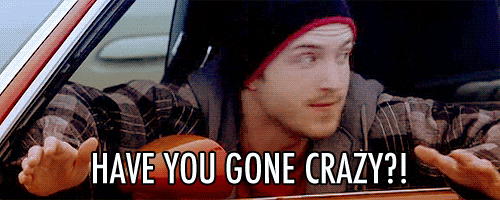 I walk in and J.J.'s there. He brings up the magic trick story and I lose my train of thought. I have three pages of a monologue that I memorized. That was my audition. He has me tell the story about the card trick and now I'm super awkward. He's like, 'Now, let's get started,' and I start doing this monologue and I completely lose my train of thought and I stop and I apologize to J.J. He's like 'That's okay. Thanks for coming in.' I'm like 'See ya' and I walked out. It was awful.
Aaron Paul explained his story to Tom Hiddleston for the
Variety
and PBS series
Actors on Actors,
and it's pretty clear that J.J. Abrams totally made Paul ruin his
Cloverfield
audition. While, it's funny to us, it must have been damaging to Paul to be humiliated not once but twice in front of one of the most powerful producers and directors in Hollywood.