Timbaland exits Empire.
Timbaland is a natural hit maker. He has the talent to create hit music and was probably Fox's Empire secret weapon to the show's success. But, what do you do when your lead songwriter leaves the show?
According to reports, Timbaland has left Empire and instead, Fox will replace Timbaland with four-time Grammy Award-winning songwriter/producer Rodney Jerkins as supervising music producer and songwriter Ester Dean.
"We were happy to work with Timbaland during the first two seasons," says Shawn Holiday, senior VP of A&R for Columbia Records, which distributes Empire's music.
"But we wanted to take a different approach for season 3. We dealt a lot with family drama in the first season through songs like 'Good Enough' when Lucious Lyon threw his son Jamal in the trash can. That was a very emotional music moment. So we're going for the same success with upcoming songs like 'Mama,' about Cookie being the backbone of the family, and a duet with Mariah Carey and Jussie Smollett."
Holliday went on to explain what the future of Empire will look like without Timbaland.
"Rodney is a dynamic, multi-format producer experienced in urban, rhythmic and pop. And Dean excels at writing big songs with catchy hooks."
When asked about the drop in ratings and criticism of season 2, Holiday told The Hollywood Reporter that they "knew some mistakes would be made."
"We started out with 24 million viewers. That's like Michael Jordan scoring 80 points in the first half. There's no way he's going to score another 80 the second half. We knew some mistakes would be made. But you're going to see the actors and characters grow more mature and seasoned as music artists. And we feel that we have the chance this season to break an artist from a television show. We haven't seen that since the early American Idol days."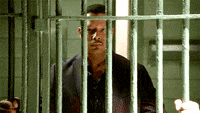 What do you think? Discuss this story with fellow Project Casting fans on Facebook. On Twitter, follow us at @projectcasting.