The Daily Show with Trevor Noah hit a ratings low and drop 40%.
When TV shows change hosts this could either make or break the network. For example, when David Letterman departed from The Tonight Show and producers picked up Stephen Colbert everyone thought this was a smart decision. But, nearly a year into the gig, ratings for Stephen Colbert's late night talk show have continued to drop. The same can be said for The Daily Show with Trevor Noah. Millions of people are no longer tuning into Comedy Central because Jon Stewart is gone.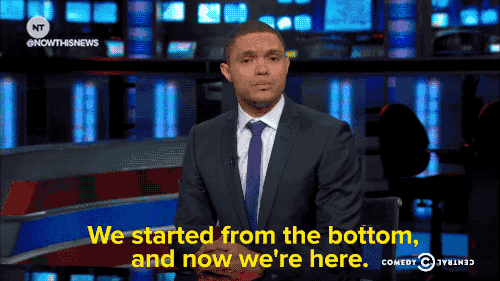 According to a report, ratings for The Daily Show have hit a record low.
"Although a ratings falloff from Stewart was all but guaranteed, a 40 percent drop for Noah is steep. Comedy Central has professed to be unconcerned because Noah's appeal is to millennials. However, he is down about 40 percent among the 18-to-34 audience as well, and surprisingly the show's median age has gone up, from 45.1 to 47.4."
Many people argue that The Daily Show tends to portray liberals in a better light than conservatives which alienates an entire population of people. However, even left-wing critics are giving Trevor Noah bad reviews.
Robert Julian of the Huffington Post recently bashed Noah in a review.
"Every night on The Daily Show, Noah fluffs lines. He is reading copy off a teleprompter – copy that he's gone over several times before the show airs – but he just can't nail it consistently. His regular verbal missteps destroy the comic timing of these set pieces and suggest – now that he is over two months into the show – that Noah might not be up to the task."
To add insult to injury, Trevor Noah is being blamed for being unable to effectively deliver on topics such as the Republican and Democratic primary elections. Recently, Salon criticized Trevor Noah as well.
"One of the key differences between the comedy of Stewart and the comedy of Noah is that, no matter how frustrated Stewart got over the inanities he was covering, he never gave up hope and he never stopped fighting for social justice. Meanwhile Noah seems to focus his show on finding examples of stupidity and laughing at them. It is the difference between Noah's dick jokes and Stewart's biting sarcasm."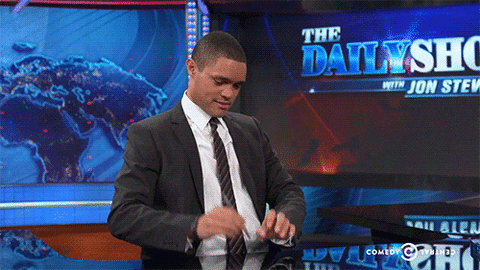 But, not are only professional critics sick of Trevor Noah. A quick search on Twitter and you will find hundreds of former Daily Show fans complaining about Trevor Noah.
The Daily Show with Trevor Noah sucks!!! I want John Stewart back; He was so much cooler!! Trevor Noah is just a colossal douchefag!!!??????

— Alex Tyte (@AlTyte_Music) December 13, 2015
Trevor Noah kind of sucks. Tries way too hard.

— Luke Manser (@JLmanser) December 12, 2015
#Wtf is wrong with @ComedyCentral @TheDailyShow friggin Strahan? Jon is on capital hill & @Trevornoah is sinking the ship; this Sucks!

— Glenn Johnson (@glennlux) December 11, 2015
Comedy Central is doing all that they can to protect one of their biggest shows, including bringing Jon Stewart back on the show a few months ago. Overall, the next couple of weeks are going to be extremely important as it can soon put Trevor Noah out of a job and have the world wondering once again, who is going to replace Jon Stewart.
What do you think of Trevor Noah on The Daily Show? Share with us your thoughts in the comments below!