Dr. Phil is facing serious behind-the-scenes drama following recent financial changes.
Phil McGraw also known as "Dr. Phil" is an American TV personality, author, supposed psychologist, and host of the TV series Dr. Phil, which debuted in 2002. However, Dr. Phil became a celebrity when he first appeared on The Oprah Winfrey Show in the late 1990s.
Born in Vinita Oklahoma, his father always dreamed of becoming a psychologist and moved his family to Kansas. It was there that McGraw became a footballer player and played for the University of Tulsa.
McGraw graduated in 1975 from Midwestern State University with a B.A. in psychology. He went on to earn an M.A. in experimental psychology in 1976, and aPh.D. degree in clinical psychology in 1979 at the University of North Texas, where his dissertation was titled "Rheumatoid Arthritis: A Psychological Intervention".
Fast forward 40 years, he has had one of the most watched talk shows on television. Currently, Dr. Phil is the most watched talk show on TV, with Dr. Phil earning a reported $70 million a year. But, according to a scathing report by TheWrap, the show is in facing serious behind-the-scenes problems including layoffs, benefit cuts, and crew revolting against Dr. Phil.
The reason for layoffs is not that clear, since the show is the most watched show in that genre and an average of 4.3 million total viewers. But, people are still losing their jobs.
Since the staff returned to production in August for season 14, there have been waves of layoffs. Days after employees settled in from their summer hiatus, executives carried out the first wave of cuts by axing the entire transcription department.

"It was heartless to cut those people after we returned from hiatus," an individual with knowledge of the situation told TheWrap. "They could have notified them while we were on break and given them time over the summer to look for other jobs. Instead they let them go right after we got back."
In addition, Dr. Phil has cut back on medical benefits for several employees forcing crew members to file complaints against the talk show host.
In addition, the show scaled back medical benefits, prompting several union employees to file a formal complaint with the Directors Guild of America, we're told.

While benefit cuts may seem minor to some, an insider explained that staffers not covered by union benefits are now scrambling, particularly those with families, after their monthly medical contributions jumped from about $200 up to $2,000. "Dr. Phil" is, however, one of the only syndicated talk shows to offer benefits to workers not covered by unions.
According to Forbes, Dr. Phil earns about $70 million thanks to his show and self help books. However, it is not clear if Dr. Phil is being personally affected by these behind the scenes shenanigans. Either way, the people that make Dr. Phil's show possible are upset by the new changes.
"Some people can't afford to pay it and are scrambling to find other insurance or in some cases other jobs," an insider said. "I've even heard about people having to postpone medical procedures because the new benefit plan won't cover things they already had scheduled."

In fact, the insider said, things are so bad that "there's about to be a mutiny."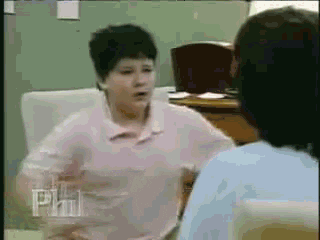 Dr. Phil is the number one show on TV for that genre and a large part of that comes from the fact the TV series is able to land major interviews with high-profile celebrities and controversial individuals. For instance, following Bobbi Brown's death, Dr. Phil interviewed her brother/boyfriend about the young girl's death. Most recently, Dr. Phil sat down with former Criminal Minds and Buffy the Vampire Slayer actor Nicholas Brendon, as he revealed his struggles with addiction and depression.
But, all the high-profile interviews in the world cannot save Dr. Phil, if the crew continues to dissent against the new changes.
For the full story you can read it here at TheWrap.com
Related Dr. Phil news:
What do you think of the behind-the-scenes drama on Dr. Phil? Share with us your thoughts in the comments below!