A new lawsuit is calling out T.J. Maxx deceptive "compare at" prices.
When I first started working in the entertainment industry, I started working as a background extra. During that point in time, I was luckily enough to land a recurring background role. However, the extras casting director told me in order to keep my job, I needed to have a new outfit every week and I should use my meager background acting checks to buy new outfits. So, every week I would take my $64 dollar paycheck and run over to TJ Maxx to find my next shirt, pants, tie, etc. because, hey T.J. Maxx had name brand clothes at (what I thought) a discount. Well, T.J. was apparently ripping me and millions of people off.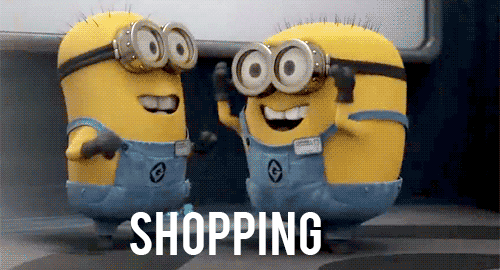 According to a new lawsuit, two women are suing T.J. Maxx for lying about their great prices. The lawsuit proposed by Staci Chester and Daniel Friedman alleges that the store "compare at" prices, which suggest an item's actual value on the tag, are nothing more than lies and false advertisements.
From Law360 via Racked:
"After reading T.J. Maxx's interpretation of their 'compare at' pricing, I really don't know what that price is, or where they came up with it … it appears that it's just there to make me feel good about my purchase," Chester and Friedman's lawyer, Christopher Morosoff, told Law360. "In general, we think they need to be more clear about what their 'compare at' price is, and where they came up with it."
Apparently, TJ Maxx "compare at" prices are made up numbers that no one's ever charged before. Their website puts this on their page:
The "compare at" price is our buying staff's estimate of the regular, retail price at which a comparable item in finer catalogs, specialty or department stores may have been sold.
The site also suggest you do your own comparison shopping before believing them and their commercials give hints that the prices might also be imaginary as well, suggesting they sell items at "TJ Maxx" prices and counting on you to guess what that means.
It will be interesting to see how this would do as a major lawsuit. Maybe, I can get back a few background acting paychecks along the way.
What do you think? Discuss this story with fellow Project Casting fans on Facebook. On Twitter, follow us at @projectcasting.