'Star Wars' movies may destroy actors' acting careers.
As production ramps up for the next Star Wars movie, casting directors are lining up actors to audition for movie roles that could possibly change their lives forever. However, what if I told you, starring in a Star Wars movie will actually hurt your acting career? Would you believe me? Probably not. But, according to a new study, actors that star in Star Wars movies struggle to land movie roles outside of the franchise.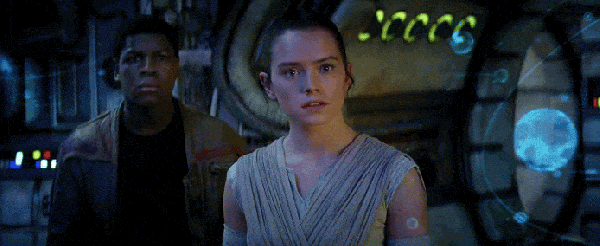 A couple of years ago Natalie Portman revealed that working on Star Wars hurt her acting career. Portman recalled in an interview with New York magazine. "I was in the biggest-grossing movie of the decade, and no director wanted to work with me."
Natalie Portman is not alone. According to a study by Five Thirty Eight, if you work on a Star Wars movie your acting career is basically dead (unless you're Samuel L. Jackson).
From Five Thirty Eight:
Across the whole set, appearing in a Star Wars film is no guarantee of future success. Only half of the performers appeared in two or more subsequent non-Star Wars films. Only 1 in five managed to do eight or more subsequent films. About 36 percent never worked again.
In fact, characters who are associated with either the Jedi or the Rebellion have the highest number of post-Star Wars movie roles, with an average of 7.6 roles.
Actors may never work again but, the Star Wars franchise is making Disney millions. The seventh installment in the main Star Wars film series, it stars Harrison Ford, Mark Hamill, Carrie Fisher, Adam Driver, Daisy Ridley, John Boyega,Oscar Isaac, and Lupita Nyong'o. According to reports, Star Wars: The Force Awakens has earned $248 million in the United States and $281 million internationally for a worldwide total of $529 million, against a budget of $200 million. In less than a week, Star Wars has more than doubled their investment.
What do you think? Share with us your thoughts in the comments below!