Without the support of his family, Samuel L. Jackson says he never would have kicked his alcohol and drug addiction.
While at the premiere for his new movie The Legend of Tarzan, Jackson spoke openly about his struggles with drug addiction. The 67-year-old actor told People that he's thankful for the tough love he received from his wife, LaTanya, and daughter Zoe.
"You look into people's eyes at a certain point, and you realize that they're not punishing you, they're actually telling you the truth. That you are at a point now that you can go this way [or] you can go that way," he revealed. "You have to look in the mirror and say to yourself, 'Okay, I really need to do this for myself.' And you become a very selfish individual."
Speaking about the two most important women in his life, Jackson said, "They're very important in that process. But the most important thing to do is to save yourself first so that you can be of service to those people that you love, and they made me understand that. It was great."
Jackson's life nearly ended after a difficult period of time when his addictions grew out of control. He discussed how his family found him in bad shape and refused to see him destroy his life any further. "They found me passed out on the floor after I left somebody's bachelor party and put my a– in rehab the next day and supported me and pushed me and give me a reason to get up and go and chase it day after day," the actor recalled.
Jackson recently received the Lifetime Achievement Award at the 2016 BET Awards on Sunday. Director Spike Lee presented the award and said he considers Jackson to be the "hardest-working man in show business."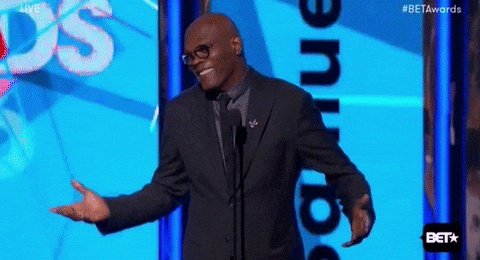 Jackson told the audience that, "[As] a young man who grew up in segregated Tennessee, nobody told me I could be this. So, here I am, and here you are. Thank God for that."
Related:
What do you think? Share with us your thoughts in the comments below.