Oscars 2016 ratings hit an 8 year low
Despite all of the controversy surrounding the 2016 Oscars, Sunday night's 88th Academy Awards broadcast had the lowest overnight ratings in eight years.
Oscars 2016, which aired on ABC, averaged a 23.1 rating, which is a 6% dip from the already low ratings the show had last year.
From Fortune:
In the markets tracked by Nielsen, the Academy Awards –which was hosted by comedian Chris Rock–earned a 37% share of households watching television during the show's airtime last night.
The overnight ratings represent the lowest ratings for an Oscars broadcast since Jon Stewart hosted the awards ceremony eight years ago. The 2015 Oscars, hosted by Neil Patrick Harris, averaged 37 million total viewers, which was lower than each of the previous six years.
Chris Rock opened the show by immediately discussing the ongoing controversy surrounding the all-white nominees in acting categories. At one point in his opening monologue, Chris Rock asked: "Is Hollywood racist?" before answering himself: "You're damn right, Hollywood is racist." But, Rock defended the Oscars by bashing Will Smith and Jada Pinkett Smith because the couple decided to boycott the Oscars this year.
"Jada boycotting the #Oscars is like me boycotting @rihanna's panties: I wasn't invited." –@chrisrock pic.twitter.com/mHKnqxHe6r

— Project Casting (@ProjectCasting) February 29, 2016
But, the low ratings may illustrate that Jada Pinkett Smith will have the last laugh. Especially, since #OscarsBoycott went viral and supporters of #OscarsSoWhite refused to watch the award ceremony.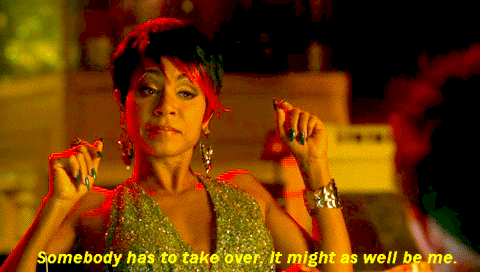 What do you think? Share with us your thoughts in the comments below!