MTV is expanding their number of original TV series
MTV is currently expanding the number of female driven content.
The Viacom-owned company announced today that they will be filming three new comedy pilots and a 'Girl Code' spin-off, which is great news for a network that has struggled to find an audience over the past five years.
According to reports, the network has picked up a hidden-camera unscripted TV series from Girl Code writers Nicole Byer, who is also attached to star in one of three new comedy pilots.
From THR:
The three scripted comedies include the untitled Byer comedy in which the UCB alum plays a young adult who moves to the suburbs; a half-hour from Leap Year and Can't Hardly Wait's Deborah Kaplan and Harry Elfont about weed dealers with a smokin' app; and Little Darlings, about two friends who take justice into their own hands.
"We are excited to be in business with some of the smartest and funniest voices out there and can't wait to see these projects come to life," said Mina Lefevre, executive vp and head of scripted for MTV. "These unique and provocative comedies are the perfect way for us to expand our existing slate."
Here are the descriptions for the new MTV series:
"Ladylike"– "Girl Code" alums Nicole Byer, Jade Catta-Preta, and Matteo Lane and comedian Blair Socci take to the streets in this hilarious half-hour hidden camera prank show as they redefine what it means to be "Ladylike". With attitude and irreverence our cast will challenge social norms and unleash uncompromising and ridiculous situations on the unsuspecting public. "Ladylike" is Executive Produced by Ryan Ling (Bird Brain Productions).
"Untitled Nicole Byer Project" – Nicole Byer portrays a young adult who is forced to move in with her sister and four kids in the suburbs after causing a fire in her New York City apartment. Aunt Nicole will offer her own brand of advice to her sister's kids while trying to get her life back on track. Executive Producers include Christian Lander, Avi Gilbert with 3 Arts Entertainment and Nicole Byer will be a consulting producer.
"Untitled Kaplan/Elfont Pilot" – From writing team and executive producers Deborah Kaplan and Harry Elfont (Leap Year, Can't Hardly Wait). Paige and Jordan may be weed dealers, but in their eyes they are entrepreneurs. Their dope delivery app is quickly gaining popularity with foodies, celebrities and – the most particular and crucial consumer – hipsters. This pilot takes a hilarious look at two girls living in LA: desperate to succeed, find a little romance, and keep their clients happy and high – all with the least amount of effort possible. From Entertainment 360 (Game of Thrones).
"Little Darlings" – Created by 27-year old Jennifer Kaytin Robinson, "Little Darlings" is a dark half-hour comedy about two very unlikely friends taking justice into their own hands and kicking literal ass on their college campus. Jules comes off as the perfect sorority dream girl, but little do her red-cup-toting sisters know, she's got a completely different agenda come nightfall. Ophelia, your everyday stoner-hacker-hellion, has officially run out of effs to give, and when she discovers Jules may be the masked vigilante exacting justice on campus her interest in college life is re-energized. Stacey Sher will serve as executive producer and Robinson will co-executive-produce and wrote the pilot.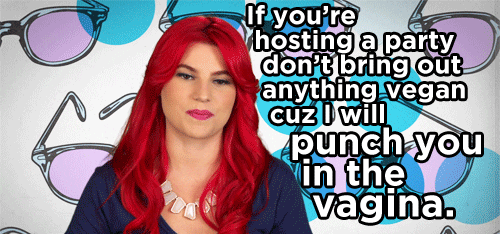 Despite having a 40% drop in ratings during the MTV VMA's hosted by Miley Cyrus, the network has remained the voice of the teenage and young adult generation. With a global reach of more than a half-billion households, MTV is the home for millenials. Stay tuned for casting calls, job opportunities, and more news surrounding these new MTV series.
Also read: