Tom Cruise reportedly wants to get paid more money for the next Mission Impossible movie.
According to Deadline, production for the sixth Mission: Impossible movie has been halted. Apparently, Tom Cruise and Paramount Pictures are reportedly experiencing a salary dispute that has effectively stopped all work on the movie's script and preliminary special effect designs.
There are two rumors behind the production standstill.
People are suggesting that Cruise and producers will agree to get paid less
Tom Cruise wants to get paid more for doing those crazy stunts and match the ton of money Universal paid him for The Mummy
Considering the production is still in development and the fact that last movie nearly made $700 million dollars, the financial discussions will likely have no effect on the movie's release date. After all, this movie will get get made and Tom Cruise will definitely star in it. And if I were Tom Cruise's talent agent I would change my voicemail to Rihanna's latest album.
As Rihanna once famously said, B— better have my money.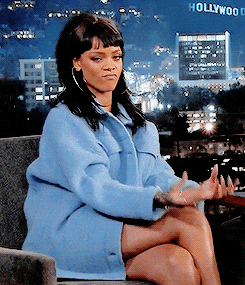 Related:
What do you think? Share with us your thoughts in the comments below.