The reaction of Leonardo DiCaprio has gained more attention than the Golden Globe Awards. But, it was also one of Hollywood's biggest mysteries and thanks to ET it has been solved.
On her way to pick up her Golden Globe for best actress in a limited series or TV movie, Lady Gaga bumped Leonardo DiCaprio while making her way to the stage. Maybe Gaga wanted to Leo to move his arm or maybe she was trying to get his attention? Either way, Leonardo DiCaprio – who was laughing at the time – made a "shocked" face in response, which begged a major question: Why?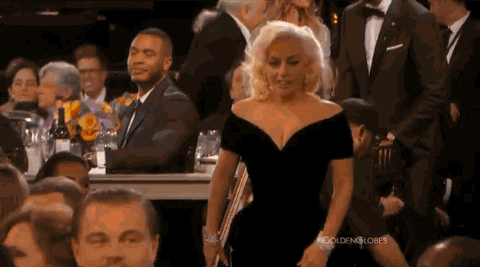 Thankfully, Leonardo DiCaprio clarified this viral issue in an interview with Entertainment Tonight. In the clip, the host tells him, "Your reaction to Lady Gaga is trending." A happy Leonardo DiCaprio shakes it off and says, "Oh Lord. That's trending, huh?"
Leo adds: "I just didn't know what was passing me, that's all. I was like, oh!"
You can check out the video below:
What do you think? Share with us your thoughts in the comments below!