Lamar Odom's First Photo Since Overdose Posted on Instagram
Lamar Odom's son posted the first photo of his dad since the former NBA star was hospitalized last year.
The photo posted to Instagram with the caption, "Christmas with my pops. Here's to 2016. Blessed," showcases Lamar Odom, his son Lamar Jr. and daughter Destiny enjoying the holidays. This is the first look at Lamar Odom since he was discovered unconscious in a Nevada brothel on October 13th after abusing cocaine and sexual performance enhancing supplements. However, the former reality star and basketball player is still recovering from the incident. Since then the Kardashians have become the unofficial spokespersons for Lamar Odom with Khloe Kardashian saying, "He's definitely doing better, which is awesome. Every day is better, he's off of all machines … he is alive on his own, and no machines are helping him, which is great." However, Khloe pointed out that he still "has a lot of physical and cognitive therapy to go through, so it's a long road for him."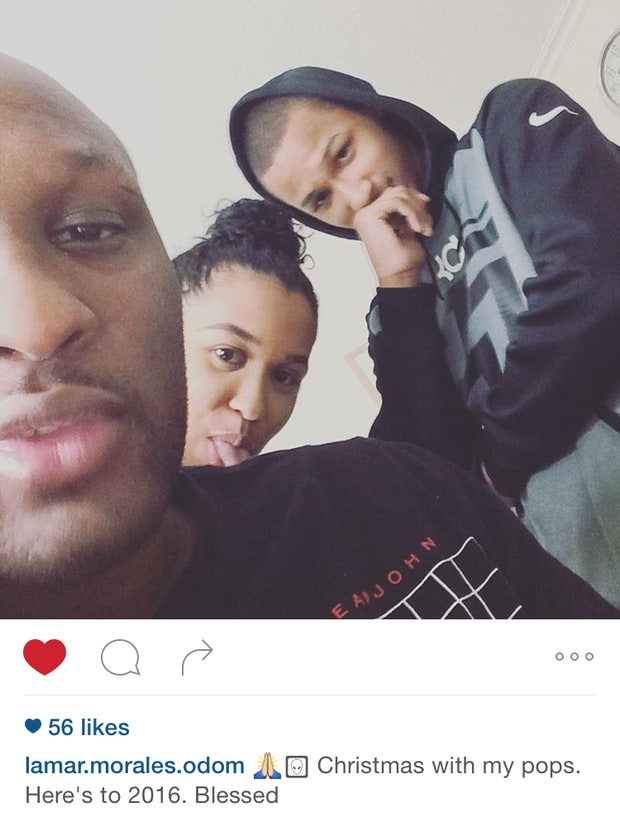 What are your thoughts on Lamar Odom? Share with us your thoughts in the comments below!