Kansas City Chiefs Safety, Husain Abdullah was flagged for a Muslim-Prayer TD Celebration.
Kansas City safety Husain Abdullah was flagged for unsportsmanlike conduct on Monday night when he went to his knees in prayer in order to celebrate a Tom Brady interception-touchdown. Abdullah is a devout Muslim who made the Islamic pilgrimage to Mecca in 2013.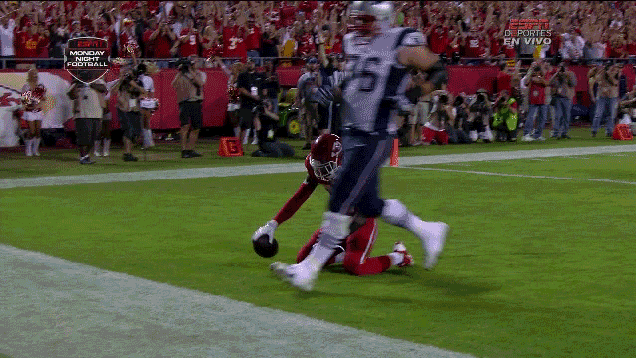 Husan Abdullah's agent went to twitter to address the TD celebration.
If the NFL tries to fine @HAbdullah39 for his TD celebration there's going to be some problems.

— CJ LaBoy (@CJLaBoy) September 30, 2014
NFL rules suggest that the officials are justified in flagging Abdullah, as part of the taunting role points out that "players are prohibited from engaging in any celebrations while on the ground." However, in 2008 the NFL Commissioner made it legal for NFL players to celebrate in prayer.
Tim Tebow was most famously known for going down on one knee in prayer but, was never given a penalty flag or fined.
Either way this has been a tough year for the NFL and it looks as though things are only going to get worse for the NFL commissioner, Roger Goodell.
Related: