Jesse Eisenberg previously referred to being on stage at the San Diego event and "screamed at by thousands of people" as "terrifying" comparing it to "genocide."
"It is like being screamed at by thousands of people. I don't know what the experience is throughout history, probably some kind of genocide. I can't think of anything that's equivalent," Eisenberg, who plays Lex Luthor in next year's Batman v Superman: Dawn of Justice.
On Tuesday morning, in an interview alongside Jason Segel promoting their film 'The End of the Tour', Eisenberg explained what he meant.
"Maybe on some cellular memory level, that's the only thing that seems like an equivalent social experience," he said. "Even if they're saying nice things, just being shouted at by thousands of people, it's horrifying."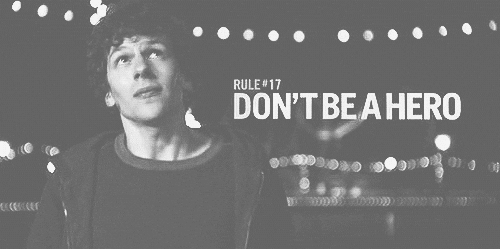 Eisenberg then spoke to Associated Press for a third time to clarify his comments even more.
"I of course was using hyperbole to describe the sensory overload I experienced. I sometimes do employ that," he said. "I'm a normal person who has normal sensory experiences, so Comic-Con was very overwhelming for me. That said, it was really an honor to be on that end of such jubilation."
Eisenberg even said it was "wonderful" to be involved in something that is so highly anticipated.
"That people are excited about it in that way is unheard of and thrilling," he said.
He added: "I've been on the receiving end of movies that no one loves and no one anticipates. That's worse, even though it's a much quieter press tour."
"You're also the villain in the movie. There's like a WWF-style theatrics to it," added Segel, laughing.
Source: The Hollywood Reporter
What do you think? Discuss this story with fellow Project Casting fans on Facebook. On Twitter, follow us at @projectcasting.