The Walking Dead fans bash Walking Dead Season 6 episode 5, "Now" episode.
With the origin of Morgan revealed in the latest episode, many fans were waiting patiently to find out what happened to Glenn. However, after watching the episode many fans took to Twitter to call out the show for another "boring" episode.
Walking Dead Spoiler Alert
Sunday night's episode of The Walking Dead is being called a "absolute mess". Two episodes ago we were left wondering if Glenn was alive or dead. Then, last week's episode gave us an unwanted backstory to Morgan and the latest episode had as much action as watching paint dry.
As Forbes.com points out, "this latest episode "Now" is just filler. And not only is it filler, it's not even subtle about it."
Here's what happens over the course of an hour. Rick has returned and with him he brings thousands of zombies that surround Alexandria. He discovers what happened to the town while he is gone and he finds out that Glenn didn't make it back. Also, Maggie is pregnant.
With so little happening, thousands of Walking Dead fans took to Twitter to bash the show.
Another boring episode of #TheWalkingDead ? Just show me what happened to Glen already!

— Kris (@Kriskett) November 9, 2015
The Walking Dead is boring. How did a show get so boring? I just don't care for majority of the characters. #TheWalkingDead

— Scuba Steve (@twitscubasteve) November 9, 2015
Chris Hardwick host of #thetalkingdead trying his best to be excited and create some momentum from a rather boring #TheWalkingDead episode

— Sandy (@heretohearyou) November 9, 2015
Next week on #TheWalkingDead we'll see Daryl running and hiding for 1 hour if the trailer is any indication. More filler, hurray.

— Chris Wolfe (@wofflez) November 9, 2015
To add insult to injury, next week's episode is probably not going to reveal what happened to Glenn either.
Recent The Walking Dead news: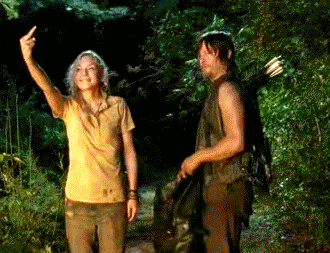 What did you think of last week's Walking Dead episode? Share with us your thoughts in the comments below!