$500,000 Photos and 5 Things You Never Knew About the Paparazzi
The paparazzi reveal secrets to landing photos of celebrities!
The paparazzi are everywhere. If you are a celebrity working in Hollywood and New York City, then you are constantly coming into contact with photographers trying to get the best photo of America's most beloved/hated celebrities.
5. What is the paparazzi?
According to Webster
dictionary
, paparazzi is "a photographer who follows famous people in order to take their pictures and then sells the pictures to newspapers or magazines".
4. And the paparazzi are not the most liked group of people in Hollywood.
Paparazzi Kanye West is known for openly criticizing the paparazzi. In fact, West got into an altercation with a photographer and was later criminally charged. TMZ broke the story, Kanye was criminally charged with misdemeanor battery and
pled no contest
. He's currently on probation. The attorney representing the photographer assaulted in the incident said the following after Kanye West apologized. "We believe that this case sent an important message. Celebrities are not above the law, and they have no right to physically attack someone simply because they were asked a question." Kanye West is not alone. Halle Berry promoted an Anti-paparazzi bill that was later turned into a law in California. 
Senate Bill 606, the Anti-Paparazzi bill, asked for an increase in penalties
 for anyone attempting to record or photograph a child because of their parent or guardian's employment in a manner that "seriously alarms, annoys, torments, or terrorizes"
them
.
3. But, what are benefits to becoming a paparazzo?
According to a report by the NYPost, it's a social-media hustle that can come with a
$25,000 paycheck
for the right picture.
2. Paparazzi finds celebrities on social media
Rihanna Thanks to Instagram, Twitter, and Facebook, paparazzi are following celebrities in order to gain hints about their location. Then photographers travel outside of their hotel, restaurant, or home in order to land the perfect picture. From
NYPost
:
It was the "get" of the week: the first picture of Hannah Davis' engagement ring from Yankee icon Derek Jeter. "I was looking for them since the engagement rumors started," said paparazzo Miles Diggs, who runs 247Paps.TV with his partner, Cesar Peña. They monitored Twitter and Instagram for sightings until "she finally slipped up," Diggs said. On Halloween night, Davis posted a photo to Instagram: her dressed as an angel in a pink wig; him in a devil costume. The next morning, he posted himself outside the hotel.Although she didn't name the hotel, Diggs noticed distinctly patterned carpet and curtains in the background. He trawled Midtown hotel Web sites until he found rooms advertised with the same interior design. "He came out first, then she finally came out and showed off that big ring," Diggs recalled. Snap! A $25,000 picture.
That's right. The paparazzi are following your favorite celebrities on social media in order to guess where they are currently hiding. And if they are luckily enough, the paparazzi can land huge exclusive photo that can be sold online for thousands of dollars.
1. Photos are worth a lot of money but, social media is making it harder.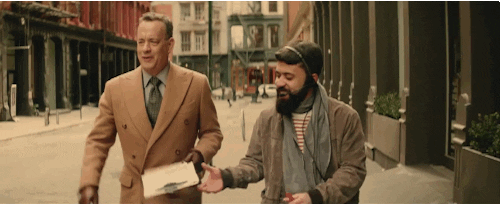 However, social media is making the value of paparazzi photos less valuable. "A picture that now costs $400 was worth $15,000 to $20,000" before Instagram, Peña told NYPost. "It was harder to get pictures, harder to get stories."
BONUS: Paparazzi has secret agents
But, what about instances when celebrities don't post photos on Instagram or on social media? How do the paparazzi figure out how where the celebrities are hiding out? Apparently, secret agents that pose as fans are constantly on the look out in certain neighborhoods.
Many of their tips come from what Diggs and Peña call their "little agents," a half-dozen teens and college kids they've befriended who stalk celebs to take selfies with them. No cash is exchanged, but Diggs and Peña will tip off the little agents when they spot their favorite celebrities. "Their cut is being part of my crew. And they understand that," Peña said.
You can read the full and interesting interview with celebrity paparazzi
here
.
Recent Hollywood facts:
What do you think of the paparazzi? Share with us your thoughts in the comments below!
Image credit: OWN Network